Personnel from several local organisations commenced horticulture and arboriculture training today [June 27] at the Botanical Gardens.
A Government spokesperson said, "Trainers Joanna Jeffery, Steph Addison and Nigel Hewish from Kingston Maurward College in Dorset, England, are visiting the Island from 21 June to 1 July to carry out the instruction as part of an effort to bolster opportunities for hands-on training and technical certification for local horticultural workers.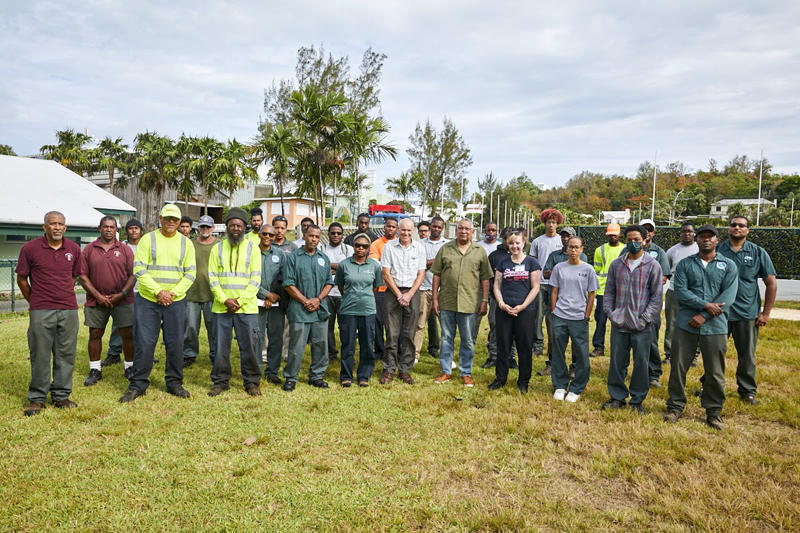 "Organisations participating in the training included the Skills Development Programme, the Department of Parks, the Bermuda Land Development Company, the Corporation of Hamilton, the Port Royal and Ocean View Golf Courses, Palm Grove Gardens, and the Coral Beach and Tennis Club. Kingston Maurward College offers land-based studies as well as qualifications in technical fields.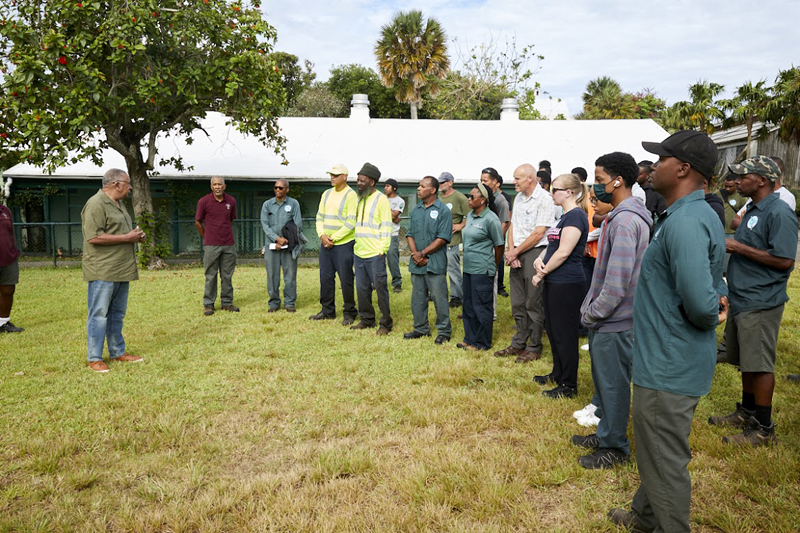 "The trainers will also meet with various entities around the Island, including the Department of Works & Engineering, the Corporation of Hamilton, the Department of Parks, the SDP, and the Bermuda Land Development Company.
"They will also assess trainees' performance to identify persons who may be suited for opportunities to attend Kingston Maurward College to further their education.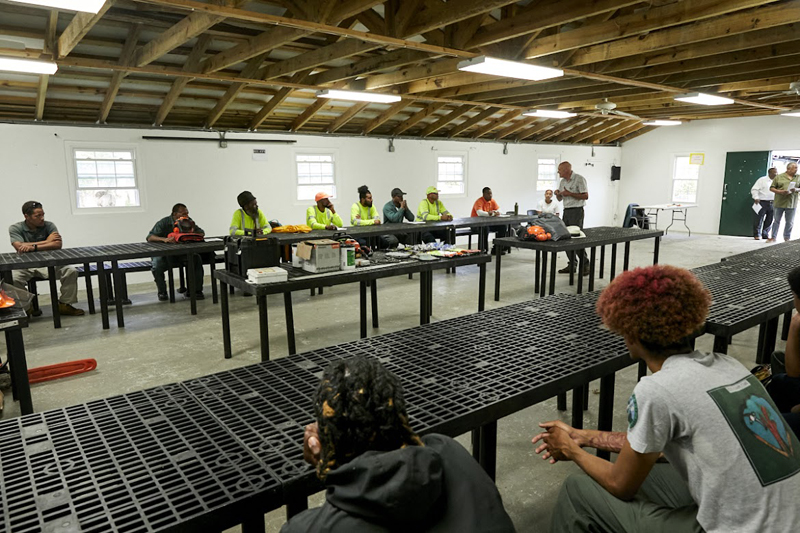 Minister of Public Works Lt. Col. David Burch was on hand to deliver welcoming remarks and meet the trainers, and he said: "The programmes offered by Kingston Maurward College represent a superb opportunity for Bermudians to gain new skills and enhance their professional development.
"I must give special thanks to Anna Fulton, Cindy Young, Temar Richards, Roger and Melody Parris and James Gibbons for facilitating the College's visit.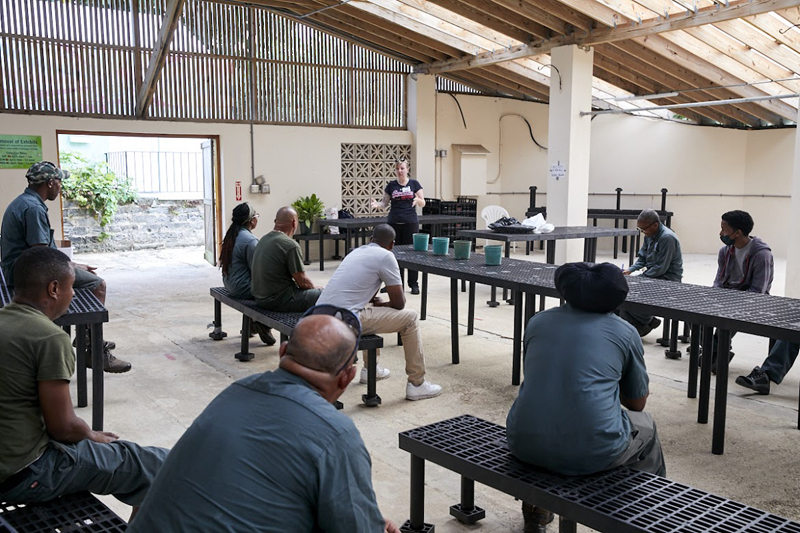 "I am also excited by another objective of this training visit – to develop and formalise a practical certification for horticulture and develop an apprenticeship programme for horticulture and arboriculture.
"Once this gets off the ground, it will serve as an interim step toward assisting Bermudians who wish to attain a higher level of certification, such as City and Guilds.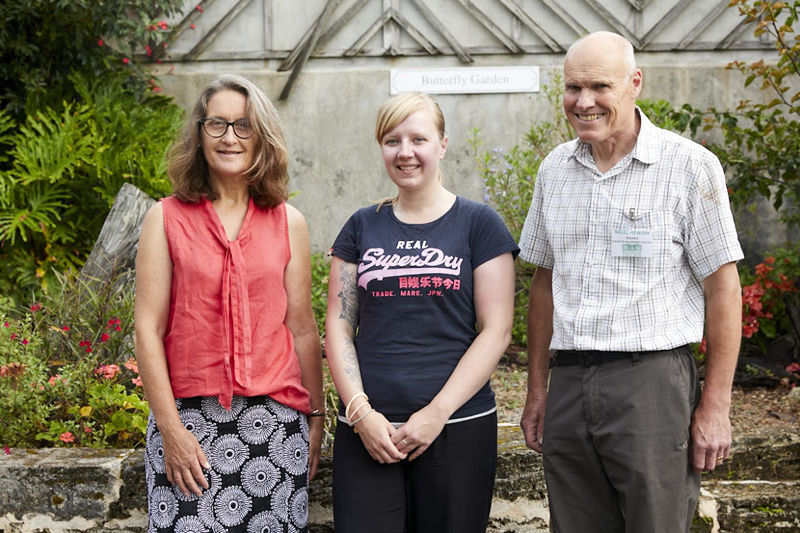 "These opportunities fit into the Government's objective of restoring the hands-on training that many of our young people need to succeed."
During their visit, the Kingston Maurward College representatives will also give presentations to several organisations on the other courses and qualifications they offer, including carpentry, plumbing and masonry.
Read More About