Minister of Economy and Labour Jason Hayward will be joining Bernews at 8.00pm on Thursday [June 16] for the latest episode in the Bernews News & Views series, with Minister Hayward set to discuss the Consumer Price Index/Inflation.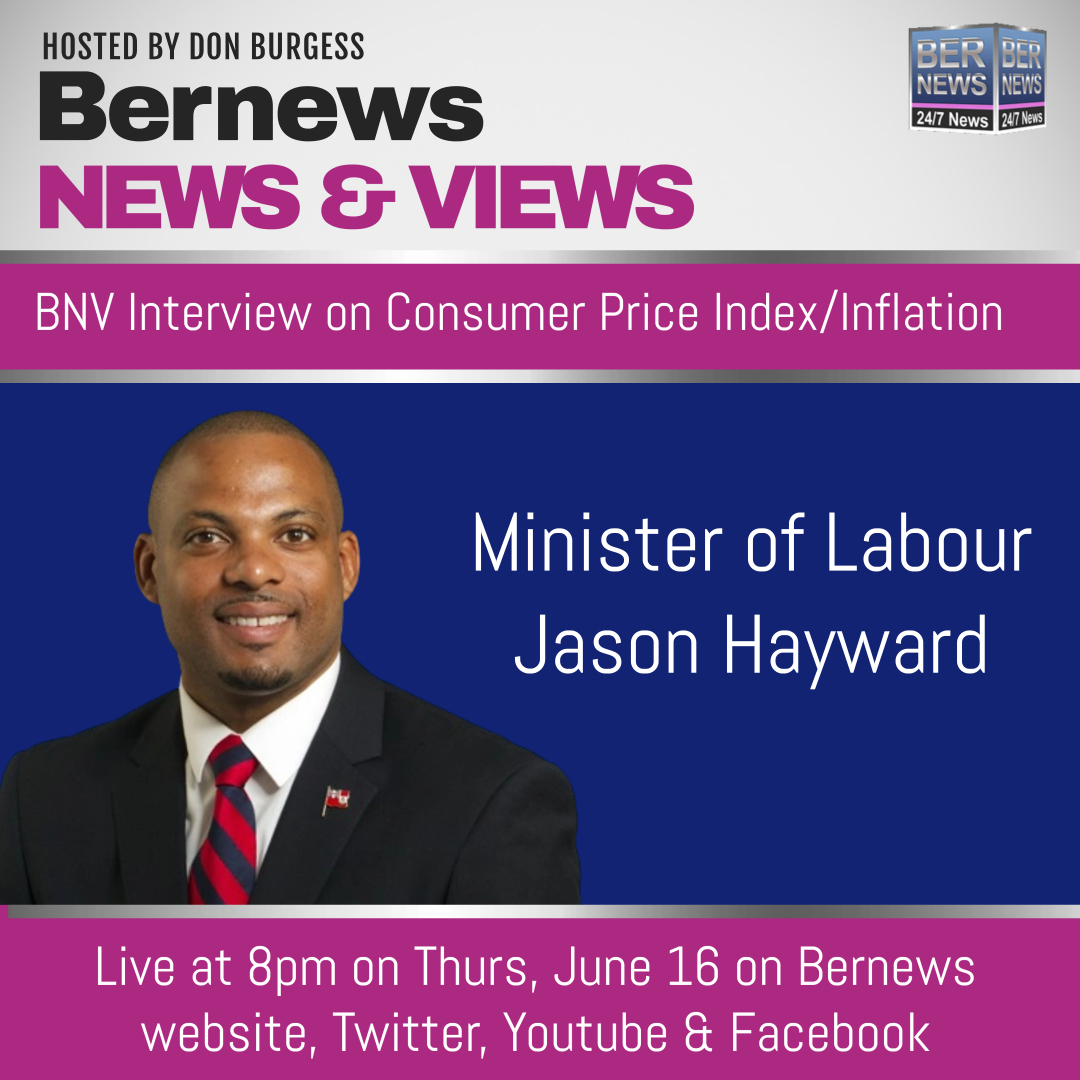 If you have a question you would like asked, you can do so while the video is live by leaving a comment on the live Facebook video or the live YouTube video.
The video will be live streamed below, as well as on Bernews YouTube, Twitter and Facebook pages.
Read More About