A funeral for a couple who died in a house explosion in Southampton was held at the New Testament Church of God: Heritage Worship Centre on Dundonald Street, Hamilton, last Saturday.
Oscar and Jove Mascarinas tragically lost their lives in the explosion that destroyed their apartment on Hilltop Court on May 2.
A Celebration of Life service was held by family and friends in their native Philippines earlier this month, and the couple were laid to rest at Pyramid Memorial Park, Buyagan La Trinidad, in Benguet.
Mr Mascarinas, 49, was a popular member of staff at Aberfeldy Nurseries in Paget. Mrs Mascarinas, 50, worked as a childminder.
The couple are survived by their three children, Joseph, Jemuel and Abel and numerous other family members and friends.
The family sent a message thanking the Filipino and Bermuda communities, saying, "Words are never enough to express our countless gratitude but nonetheless we would like to thank you all for your sympathy and kindness.
"Thank you very much for your support at this difficult time. Thank you for your prayers and comforting thoughts. We thank God for providing us friends like you. Lastly, we appreciate your thoughtful donations. We are indeed blessed because even at this time of sorrow we are at ease knowing that you are all ready to lend a helping hand."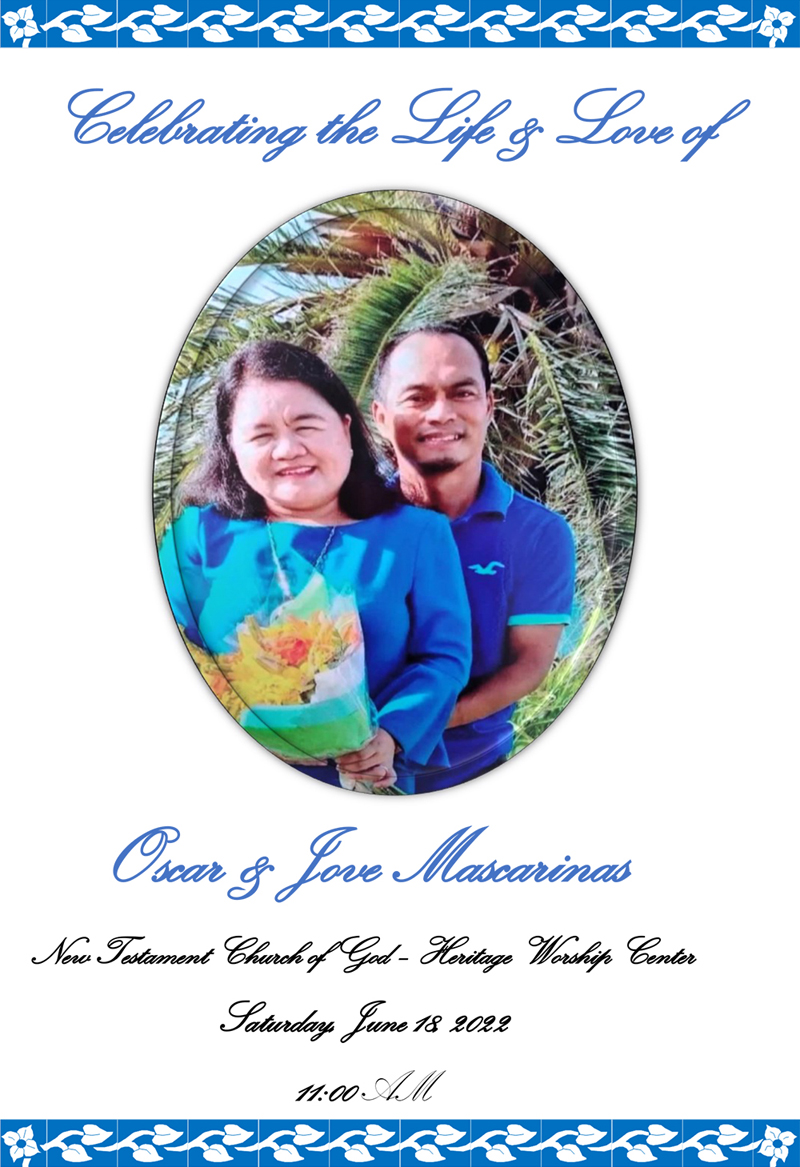 Read More About