The Scaur Hill Charity Soup Tasting Party recently raised funds for the Phenomenal People charity.
A spokesperson said, "The 21st Scaur Hill Charity Soup Tasting Party got underway on the 26th of March 2022 after two years of not physically happening. Meeting face to face again was a new beginning for the about 18 in attendance, the least number ever. That did not stop the good socializing, foods, or donating to the chosen charity.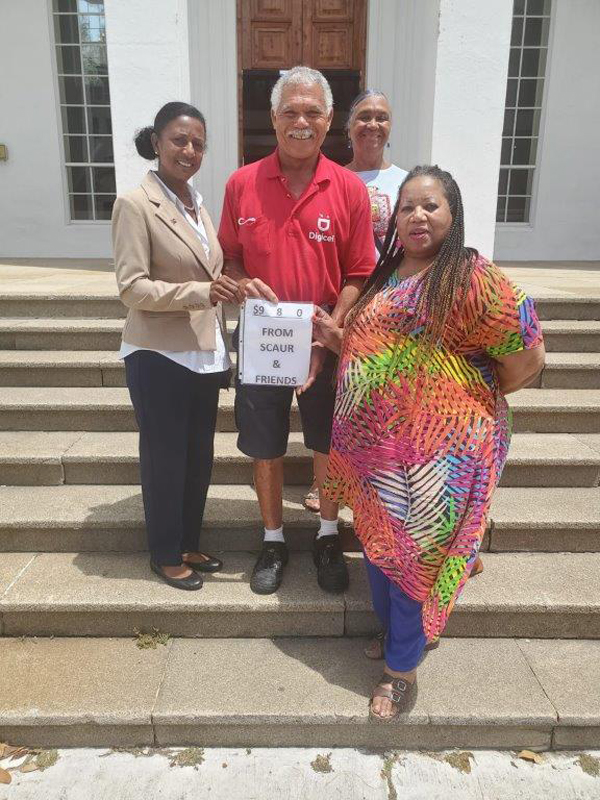 "Some history of the Soup Party was offered and appreciation given to some Scaur folks of the former Scaur Block Parties, the precursor to the present day Scaur Charity Soup & Salad Tasting Parties; namely Aunts Myrtle and Geraldine Lambert, Carmen, Mrs. Alice Bean, Mr. Victor, and Mrs. Lois Butterfield.
"These soups and other goodies can still be tasted. The corn chowder, Brussels sprouts and rice, red bean and lamb, brown pea and turkey soups, and desserts like chocolate mint cake, pina colada coconut cake, fruit cheesecake, and lemon and chocolate chip pound cakes. Compliments to the chefs.
"The Scaur Hill Charity Soup Tasting party is now history, with the charity Phenomenal People better off financially from the generosity of Scaur folks and friends who gave donations. At the actual 26th of March Soup Party, $225 was donated, and that was only the beginning of the generosity. From the middle of April through the first week of June, another $775 was generously donated by Scaur folks and friends for the Phenomenal People charity.
"At the end of May there was a very generous $980 in the kitty and it was to be officially given to the charity soon.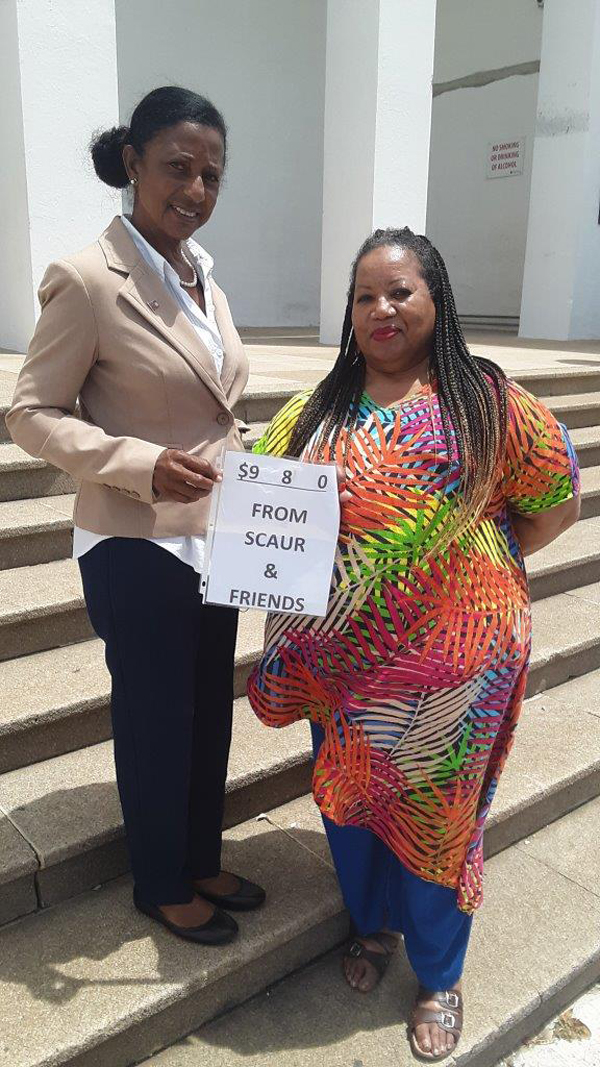 "Two presentations to a charity was a first. The first giving was of the $980, with the Phenomenal People's Deannda Simmons Bannister and Verna Jones and Scaur's Betty Lambert and Roger Lambert present. Following that giving, a further $20 donation was recognized, bringing the total to $1000 for the Phenomenal People charity.
"The second giving ceremony was with President Margaret Simmons Giloth on the steps of the City Hall.
"President Giloth of the Phenomenal People charity expressed much appreciation to Scaur Hill And Friends for the very generous giving for the charity, for every dollar allows the charity to continue helping Bermuda's youth and families. Thank you to all.
"Since the Soup Party, the charity is fresh off of a wonderful and successful Mother/Daughter Weekend Retreat on White's Island with plenty of socializing with fun, food, and bon fires.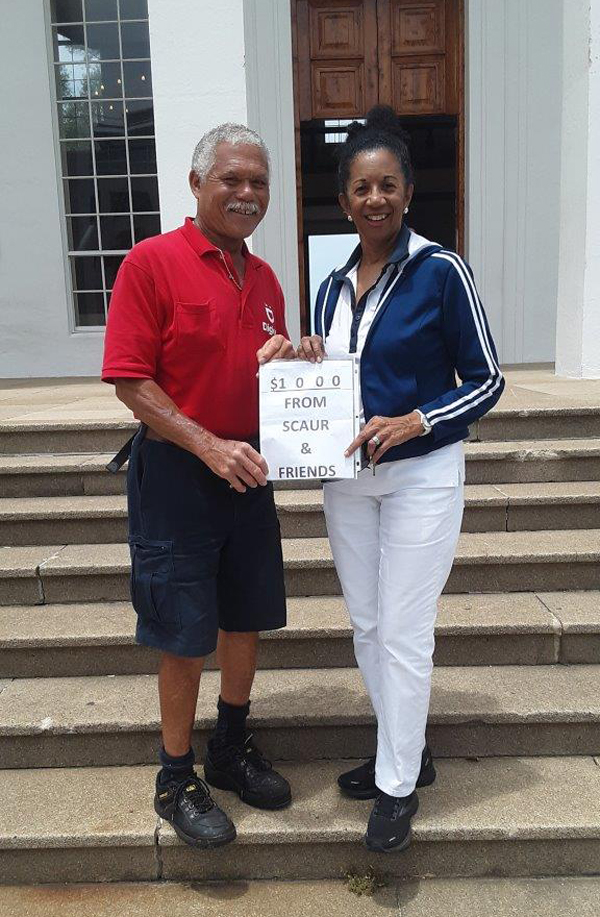 "Upcoming, the charity will participate in the 'Walk a Mile with My Child' on Father's Day. In the fall, it will start 'Phenomenal People Go Green' which is a health initiative to encourage healthy eating and drinking."
Margaret Giloth, President of Phenomenal People [Charity #755], said, "If anything matters then everything matters. Because you are important, everything you do is important. Every time you forgive, the universe changes; every time you reach out and touch a heart or a life, the world changes; with every kindness and service, seen or unseen, God's purposes are accomplished and nothing will ever be the same again."
The spokesperson said, "To contact the charity, visit www.phenomenalpeoplebda.com or call President Margaret Giloth at 734-4034."
Read More About