Ignite Bermuda will begin the application process for their Entrepreneurial Accelerator Programme online from Monday, July 4.
A spokesperson said, "Ignite Bermuda is delighted to announce that the application process for their award winning Entrepreneurial Accelerator Programme will begin online from Monday, July 4 at www.ignitebermuda.com.
"Ignite is eager to meet the applicants for its sixth cohort and looks forward to welcoming all entrepreneurs and community leaders, including non-profits at any stage of business, whether looking to scale, get started, or strengthen the foundation to apply. Successful applicants will be invited to begin their accelerated entrepreneurial journey with Ignite in October 2022.
Current Cohort 5 Residential Advisors Carrie Astwood, Holly Mazar-Fox and Alyson Thompson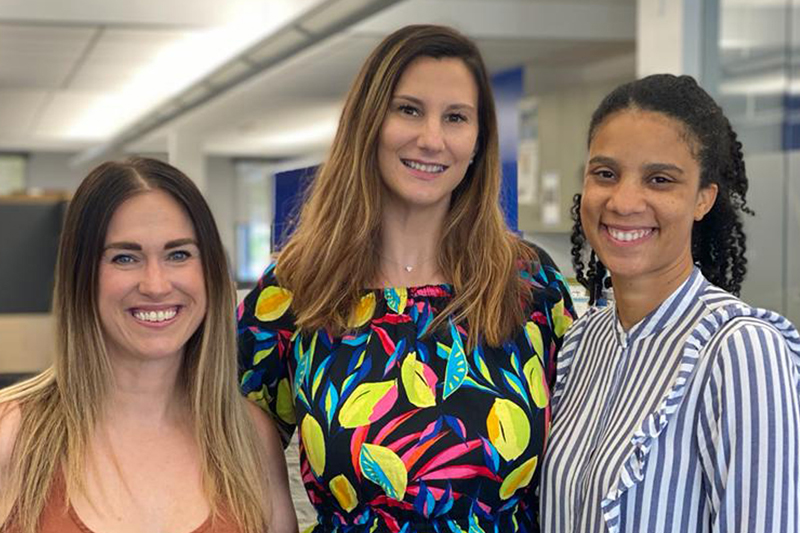 "The free 5-month Ignite Accelerator Programme focuses on building an entrepreneurial mindset as well as useful start-up tools that have been proven to serve community leaders well for many years to come. Those successful in securing a seat on the Core Programme gain access to a community of like-minded individuals, industry experts, and mentors who render support throughout their journey well after the Ignite programme ends.
"Ignite considers its programme a 'people accelerator', as they believe that by helping to develop the individuals responsible for making the big decisions, the businesses and nonprofit organisations are made stronger and more resilient as a result.
"Successful applicants have access to the Ignite Hub space, a collaborative space located in the City of Hamilton. In addition, they will become part of a growing ecosystem of over 300 Ignite alumni, mentors, coaches, and industry experts. Part of this ecosystem is the team of Ignite's Residential Advisors, or RAs, who are recent programme graduates.
"RAs are selected from the previous cohort to support the incoming group as they participate in the Ignite programme. Ignite believes that giving new cohort members direct access to individuals who have gone through the programme previously is an invaluable resource.
Cohort 5 having a huddle in the Hub
"When asked what they felt potential applications should know about the programme, the current RAs for Cohort 5 shared the following."
Alyson Thompson said, "If you are an established company and want to focus on growing a part of your business or if you have a business idea and want to strengthen it – you should apply. At any stage of business, Ignite provides a network of support and the opportunity to get you to the next level."
Holly Mazaar-Fox said, "Ignite is the best opportunity for any entrepreneur on the island looking to build a solid foundation for their business — from a seed idea to a mature company, the programme will enable you to grow at any stage of your journey. It is a must for anyone serious about entrepreneurial success."
Carrie Astwood said, "Ignite gives you the support, tools and community necessary to grow and thrive as an entrepreneur."
James Robinson said, "The Ignite Core Programme is a fantastic opportunity to kick start your business and learn the differences between running a business and working for a business."
Current Cohort 5 Residential Advisor James Robinson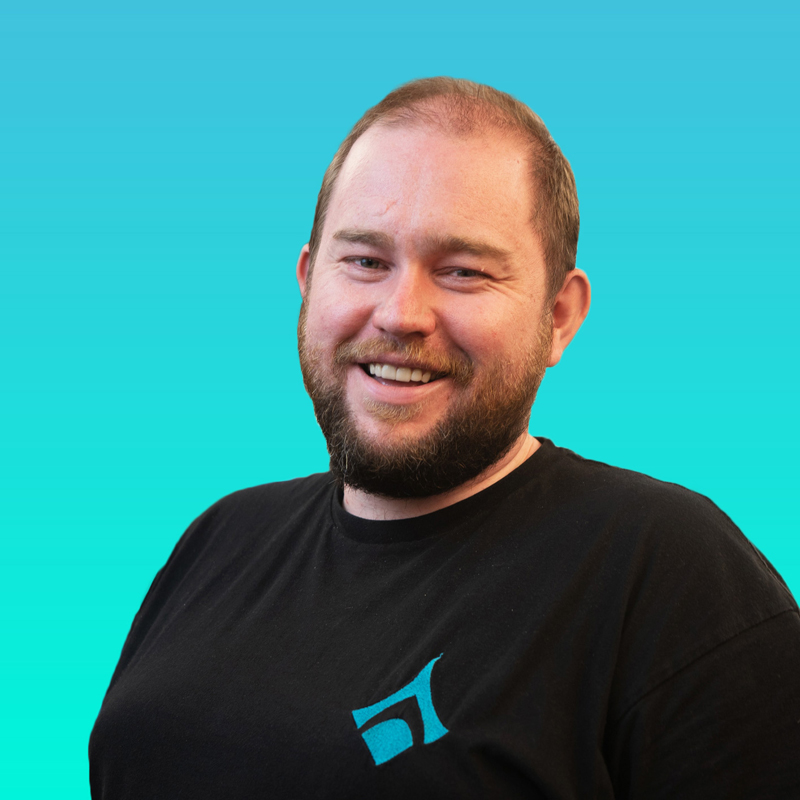 "In addition to the core programme, Ignite Bermuda also runs the 'FUEL Your Ambition Series' for those who are not selected for the Core Accelerator Programme. The FUEL Series is offered virtually at the same time as the Core programme to a cohort of entrepreneurs who can use the opportunity to grow and develop their entrepreneurial leadership through monthly information sessions that touch on the key points of Ignite. FUEL participants are invited to reapply for the next cohort and those applicants are often successful due to having a more entrepreneurial mindset and a feeling of readiness to to take full advantage of the Core programme as a result.
"The online application portal will open on July 4 at www.ignitebermuda.com. Applications close at 5pm on July 22nd. Applications received by July 15th will get prioritized in the application review process. Don't wait to apply. If not now then when?
"For more information regarding Ignite's accelerator programme and Fuel Your Ambition series, please visit their website www.ignitebermuda.com or Instagram and Facebook @ignitebermuda."
Read More About