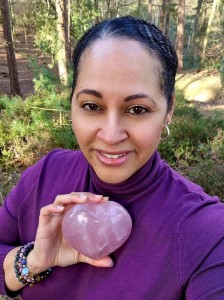 [Written by Stephen Wright]
Bermudian entrepreneur Candice Gaugain, a firm believer in the power of spirituality, felt the universe was working in her favour when her online crystal shop won a top award in a British magazine.
Ms Gaugain's store, Catori Collection, which offers a range of ethically sourced crystals, was recently named Shop of the Year – South East England in the Perfect Gift Awards category by LuxLife Magazine.
The 41-year-old is no stranger to receiving accolades, having won two awards from the Centre of Excellence: Best Business 2020 and Entrepreneur Award in 2021.
"It was very meaningful being named Shop of the Year – South East England," Ms Gaugain told Bernews. "To be recognised was overwhelming and reassured me that I'm fulfilling my purpose."
Ms Gaugain, who moved to England more than 16 years ago, initially started making crystal bracelets for family and friends before setting up an Instagram account to display her creations in 2017.
Six months later she began selling her products on Etsy – a global online marketplace – and received her first order for one of her products from a customer in Latvia.
"When I started selling on Etsy, I thought, 'What's the harm?" she said. "If it doesn't work out, I'll just close the shop."
Her decision worked out, and then some.
She created the Catori Collection website in 2019, months before the start of the Covid-19 pandemic, offering a range of crystals, which she handpicks at exhibitions and events, smudge and cleansing supplies, singing bowls, tarot divination, homeware and sundries, and digital gift cards.
With people confined to their homes and businesses and workplaces closed down, Ms Gaugain's online stores experienced a massive surge in orders.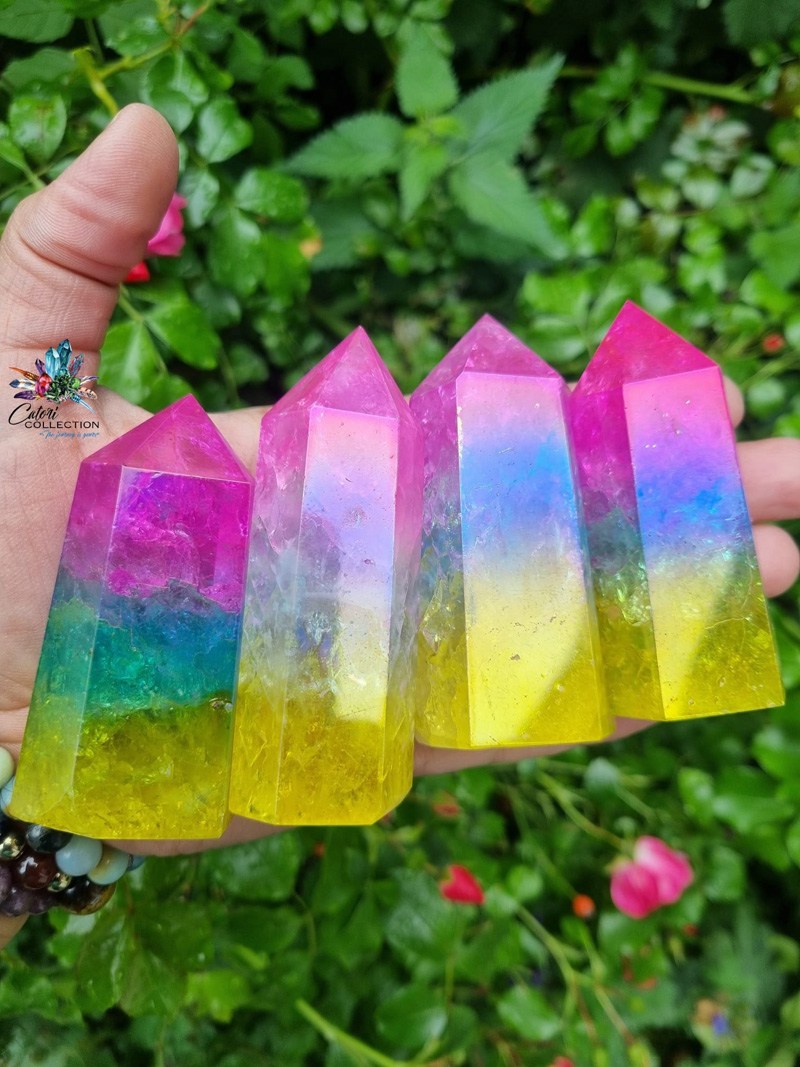 "One day, I received 65 orders," said Ms Gaugain, who lives in South East London. "I was like, 'Just keep rolling with it!
"Throughout the pandemic, I never stopped. Sales went through the roof.
"Luckily, the post offices stayed open. It got to a point where I developed a good relationship with the post office clerk, and he gave me one of those big Royal Mail sacks. I'd be there every few days with the sack full to the brim!
"People became more aware of spirituality [during the pandemic] and the holistic side to health. It's been phenomenal. I call it my hobby job."
Ms Gaugain's "proper" job is as a psychotherapist and metaphysician.
It involves sharing her expert knowledge of crystal healing, spirituality, chakras, and the connection between mind, body and spirit with individuals in private consultations.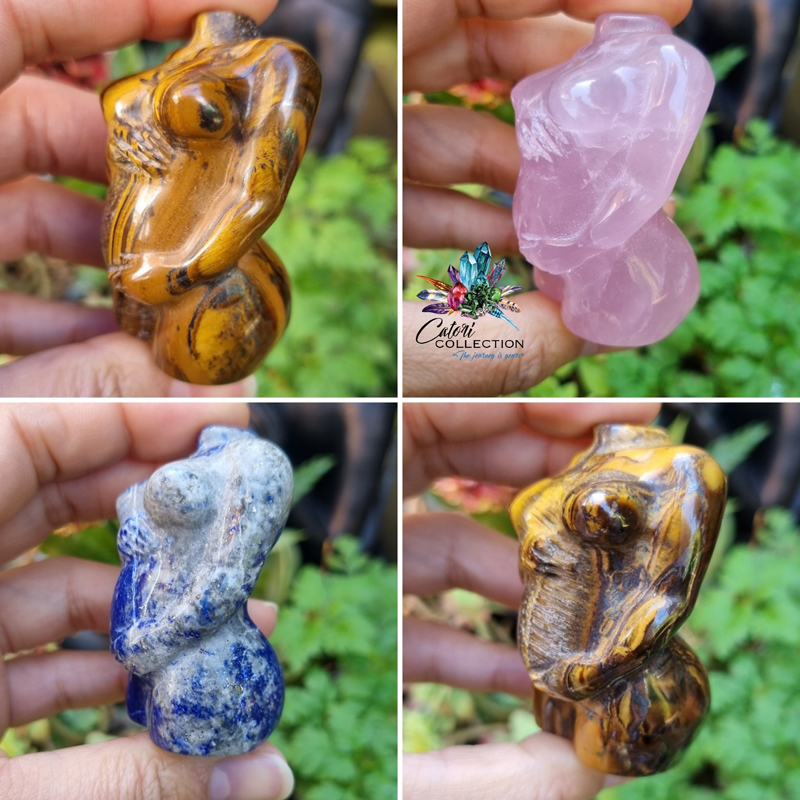 "I have a basket of crystals in my room, and clients can choose one as we're talking," Ms Gaugain said.
"We look at how that specific crystal relates to our conversations, the properties of the crystal, and its chakra.
"That's been very useful for people wanting to involve spirituality into their healing in a psychotherapeutic way.
"It's one of my biggest selling points, looking at people as a whole rather than someone coming to me with issues of the mind."
A former clinical massage and neuromuscular therapist, Ms Gaugain stresses that crystal healing should not replace any treatment prescribed by a doctor.
She does believe crystals can help boost low energy, prevent bad energy, and release blocked energy.
"Crystals are there as a tool to help guide your spirituality," she added. "Crystals are from the earth; that's the most grounded you can get.
"I use them to meditate and have them all around my house. Each crystal has its own property. They attune to your specific energy. It's a non-religious spirituality. It's about the self."
For more information, visit www.catoricollection.co.uk.
Read More About