[Written by Stephen Wright]
Bermudian author St Clair Tucker delivered a presentation on the history of enslaved Native Americans in Bermuda at Harvard University.
Mr Tucker, known as "Brinky", was invited to attend the Wampum Renewal Ceremony, Honouring Indigenous People Who Were Enslaved at Harvard University, by the Harvard Alumni Association.
Tribe members from the Pequots, Cherokees, Siksika, Passamaquoddy and Wampanoags from Mashpee attended the event, held at the Geological Museum Lecture Hall at the university in Cambridge, Massachusetts, last month.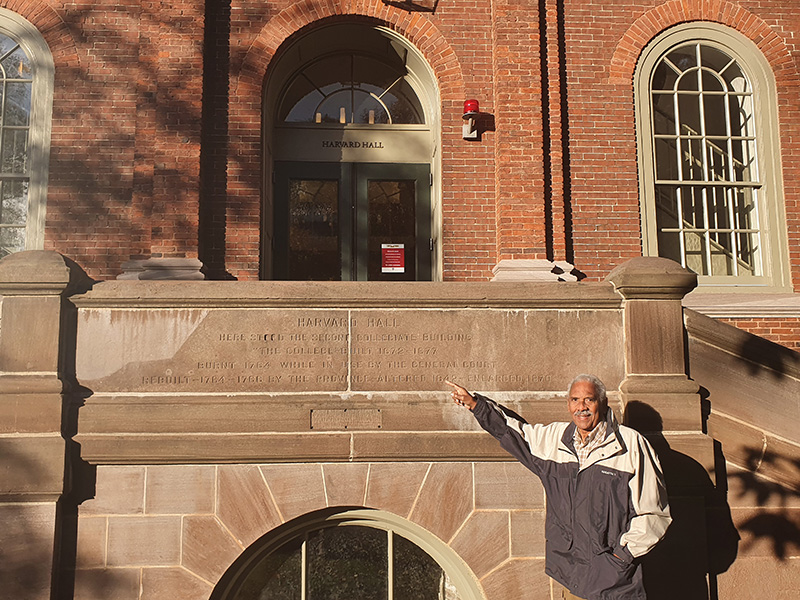 Mr Tucker, who wrote and published a book called St David's Islanders, Bermuda, People, History and Culture, told Bernews that he was invited to speak on the topic, and "the information I provided was a result of access to many of my books, visiting the Bermuda Archives, reading old wills, and I received great assistance from the Bermuda Publishing Company and St David's Islanders elders, including my mother."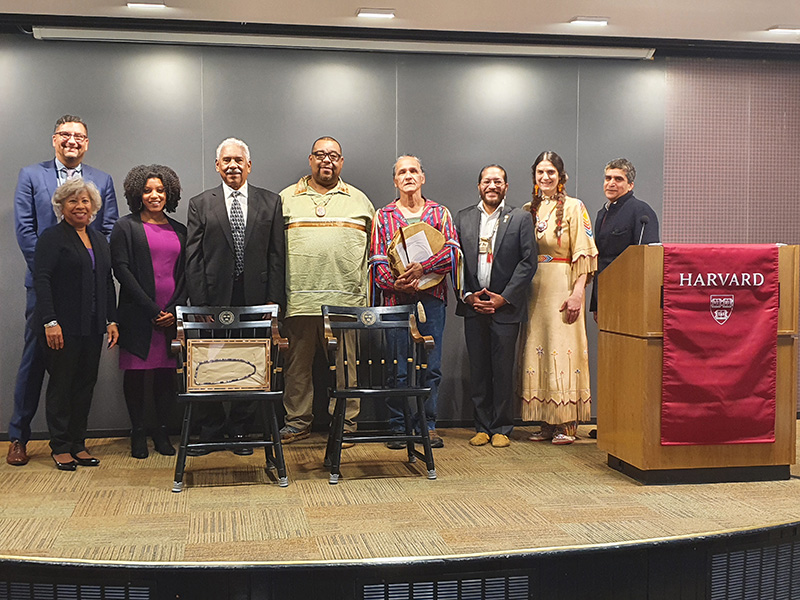 Mr Tucker, a trustee of the St David's Islanders and Native Community, a registered charity in Bermuda, was also invited to a gala dinner on the university campus.
"It was the experience of a lifetime," said Mr Tucker, who attended the ceremony with his son, Stephen. "After the ceremony, I presented all participants with a copy of my book. The gesture was received with many handshakes."

Read More About