[Updated] CURB said they are "dismayed to learn that, once again, a building of historical importance is demolished" while the Bermuda National Trust [BNT] said they are "saddened by the loss of this important piece of Bermuda's cultural heritage."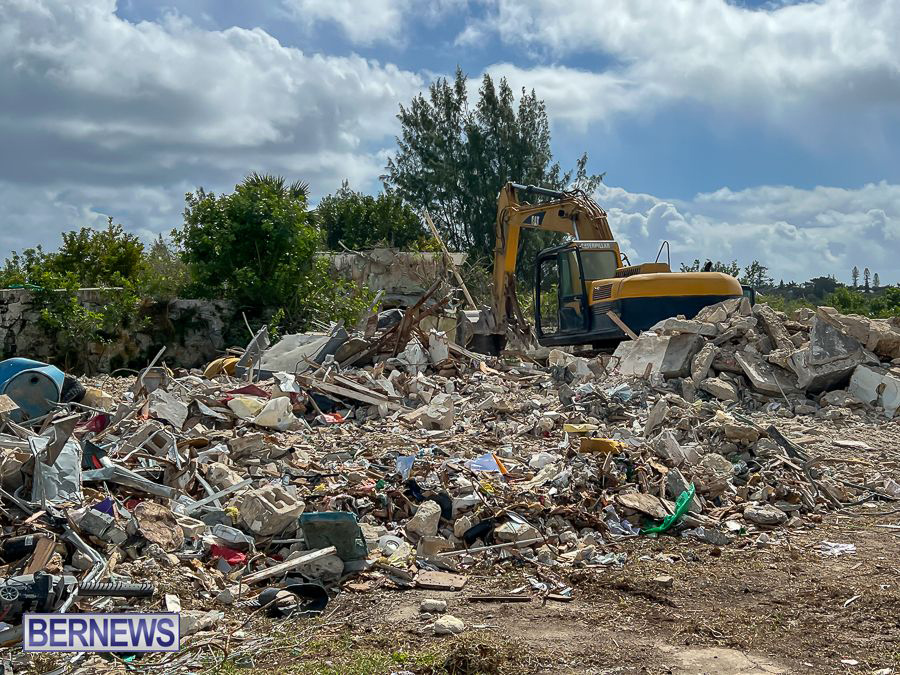 CURB
A spokesperson said, "CURB is dismayed to learn that, once again, a building of historical importance is demolished. Watlington, a home that National Hero Mary Prince lived in as a child, has been torn down without giving the public the option of saving it. This demolition is part of a growing list of buildings that are reminiscent of the struggle of Blacks in Bermuda that have been either torn down or allowed to fall into disrepair. Such buildings include the St. Phillips A.M.E. Church in Tucker's Town; The Marsden Methodist Church graveyard, also in Tucker's Town; Lane School on East Broadway; and Wantley House on Princess Street, Hamilton, among others.
"It is true that in the case of Watlington House in particular, it represents a dark period in Bermuda's history when atrocious and heinous acts were committed by Whites against Blacks. CURB, however, takes the view that the preservation of such sites, repurposed as living museums, connects the past with the present, and acts as a constant reminder of an era back to which we will never return.
"We hope that now that the building has been demolished, a monument will mark the site's significance and CURB will support those efforts."
Bermuda National Trust
A BNT spokesperson said, "The news that Watlington House in Devonshire has been demolished has come as a shock. In 2021, the Bermuda National Trust, along with a number of other groups, objected to the proposed demolition of the house, due to the site's historical link with National Hero Mary Prince. In August 2021 it was announced that the Ocean View Golf Club had revised its plan and would site the new warehouse elsewhere, saving the house. It seems there was a change of heart about saving the house and this significant site has been torn down.
"The Trust is saddened by the loss of this important piece of Bermuda's cultural heritage, which came about due to the neglect of yet another historic building to the point that it was allowed to become unsafe. We would like to see steps taken to recognise the significance of the site in Mary Prince's legacy in some appropriate way. In addition, the Trust has advocated for Historic Monument listing of the nearby Watlington tomb and we wait to hear if that will be done."
We asked the Ministry of Public Works for comment and if they respond we will update.
Update March 10, 11.35am: Minister of Public Works Lt/Col David Burch said, "The building in question was not a listed building and had deteriorated to a state where we had no choice but to demolish it.
"I am a Black man and a descendant of enslaved people in this country. And so it touches me greatly when I hear the story of a 12-year-old girl, Mary Prince, who was housed there while she was being prepared to be sold.
"I, therefore, struggle to understand why this building would be historically significant to Black people.
"I think the building was more of a tribute to the slave master than the slaves who were imprisoned there, in my opinion."
Read More About