The final matches of the Bermuda Four-Ball Championship were played today [Oct 1] at Port Royal Golf Course.
A spokesperson said, "The weather held off and the course soaked up the early morning rainfall to enable the Bermuda Golf Association to complete another successful Bermuda Four-Ball Championship at the Port Royal Golf Course.
"Congratulations to Jarryd Dillas and Damian Palanyandi for defending their Four-Ball Championship title for a third successive year. They finished with an impressive two-day total of 128 to finish at 14 under par. Runners up were Jevon Roberts and Oliver Betschart at 7 under par and rounding out the top three was the team of James Godwin and Christopher Ford at 4 under par.
"In the Ladies Championship division, first time winners Cindy Ratzlaff and Morgan Lightbourne finished with a two-round total of 156. They were followed by the pair of Linda Down and Lesley Balcombe with a combined total of 165.
"The biggest winners of the tournament were in the Senior Men's Championship division with Arthur Jones and Robert Vallis winning by 10 strokes with a two-day total of 132. Hav Trott and Craig Christensen finished second at Even par and the team of Steven Lambert Sr. and Gregory Smith finished third at 8 over par.
"The results may be found by clicking here or by the Golf Genius app GGID: BFBC2023."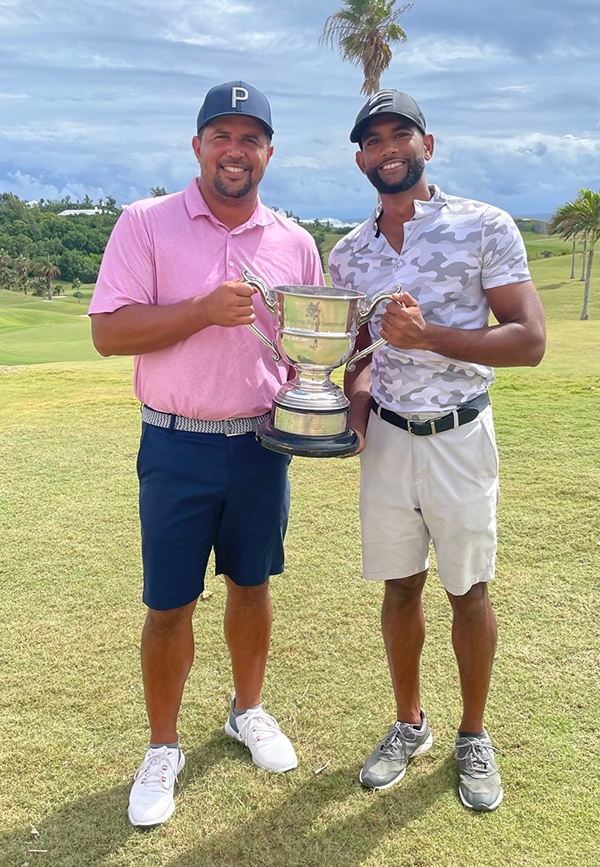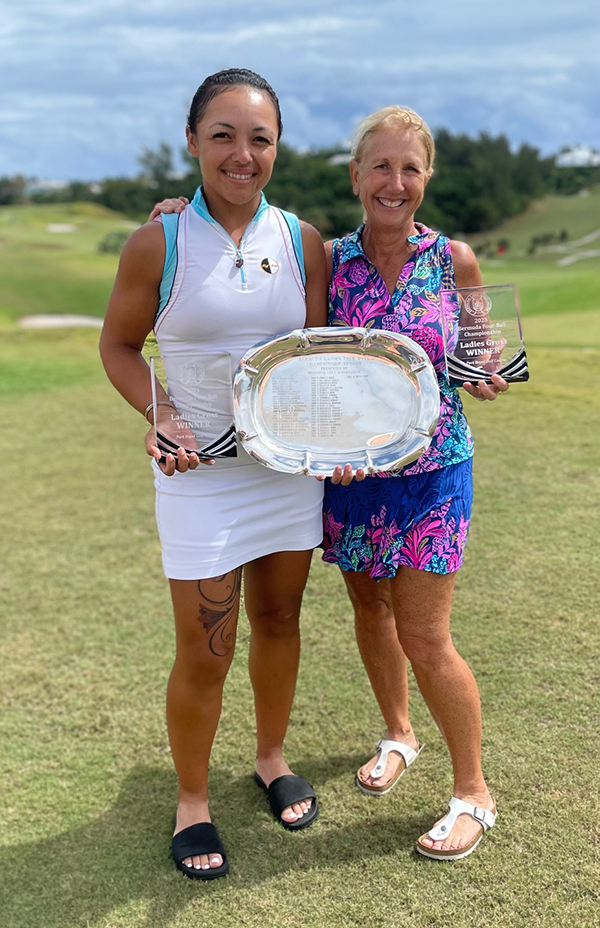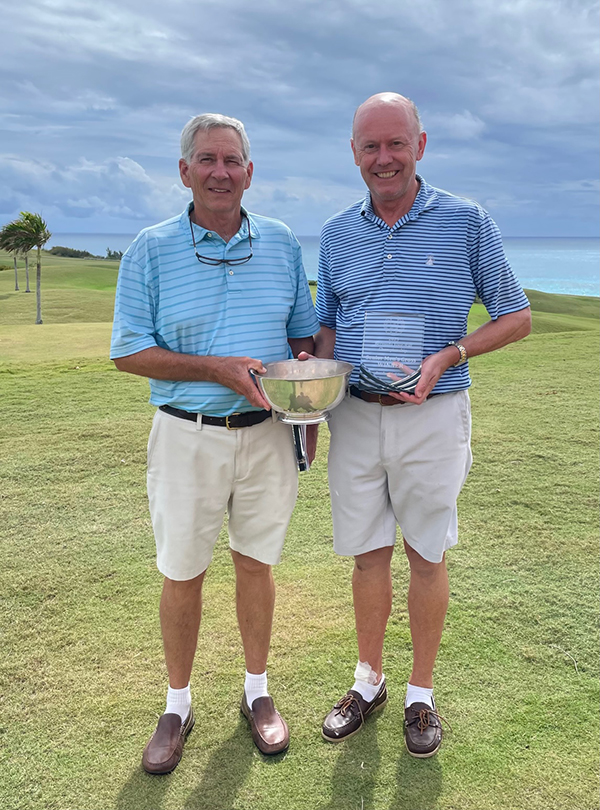 Read More About