"Accountability means taking responsibility for our actions and acknowledging the impact our choices have had on our lives and those around us. It's the first step towards healing, as it empowers individuals to confront their past and work towards a better future," said Minister of National Security Michael Weeks.
Minister Weeks delivered remarks recently at the graduation ceremony of The Right Living House programme at the Co-Ed Facility in St. George's.
Melissa Weglarz, Northeastern Area Manager for Geo Group Inc., Commissioner of Corrections Keeva Joell-Benjamin, Mrs. Thereasa DeRoza, programme Director for RLH, Robert Green [holding the certificate], Minister Weeks and Chief of the Co-Ed Facility, Mr. Gladwin Simons.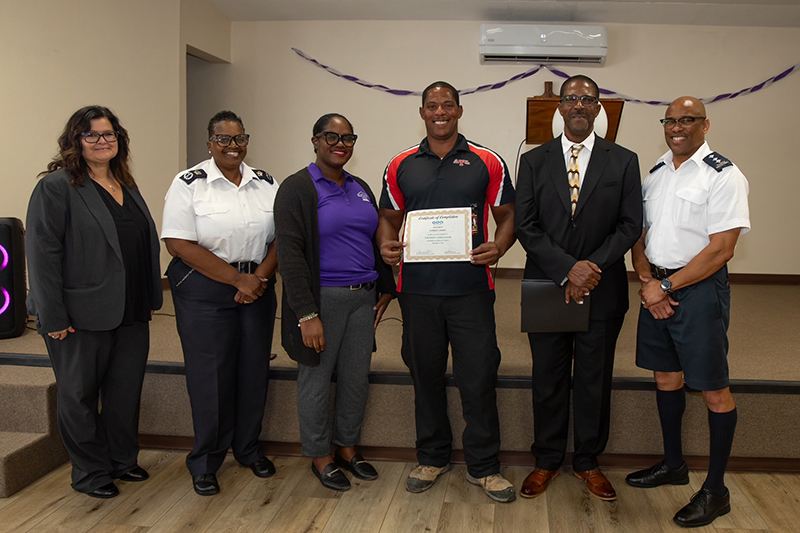 A spokesperson said, "The Right Living House, established in 2010, has been a beacon of hope and transformation for individuals facing substance abuse challenges.
"The Minister commended the programme's pivotal role in combating the destructive effects of drug abuse in Bermuda.
"This year, the ceremony focused on an extraordinary individual, Robert Green, the lone graduate.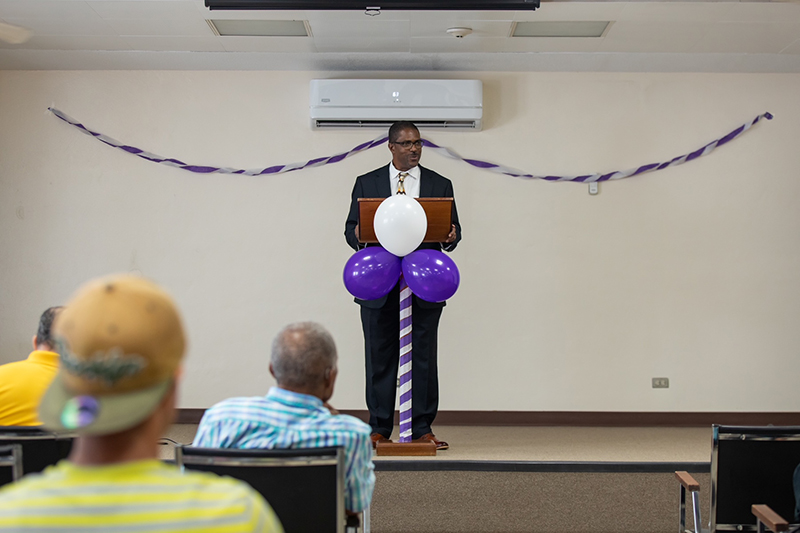 "Mr. Green, a former inmate, entered the Right Living House in 2018 and was paroled in 2022.
"His longer-than-average journey in the programme was a testament to his resilience and commitment. Throughout his treatment, he encountered setbacks but remained steadfast in embracing the principles of accountability and openness.
"According to Minister Weeks, these principles are the cornerstones of personal transformation.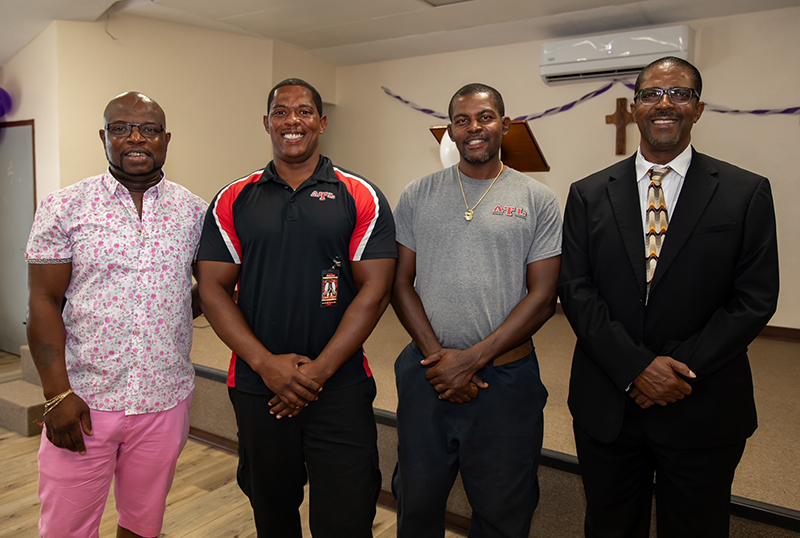 The Minister told those in attendance, which included dignitaries, staff members and family members, "Robert reached out, opened up, and applied what he learned in treatment to his everyday life. Today, he is a role model to his peers and a living testament to the transformative power of the Right Living House programme.
"Robert, remember that your journey is incomplete as you embark on the next chapter of your life. The road ahead may be filled with temptations and obstacles, but your vow to stay with this programme is your anchor.
"It's the lifeline to the future you've worked so hard to build. I know you will stay focused, and I wish you well as the new man you have become here today."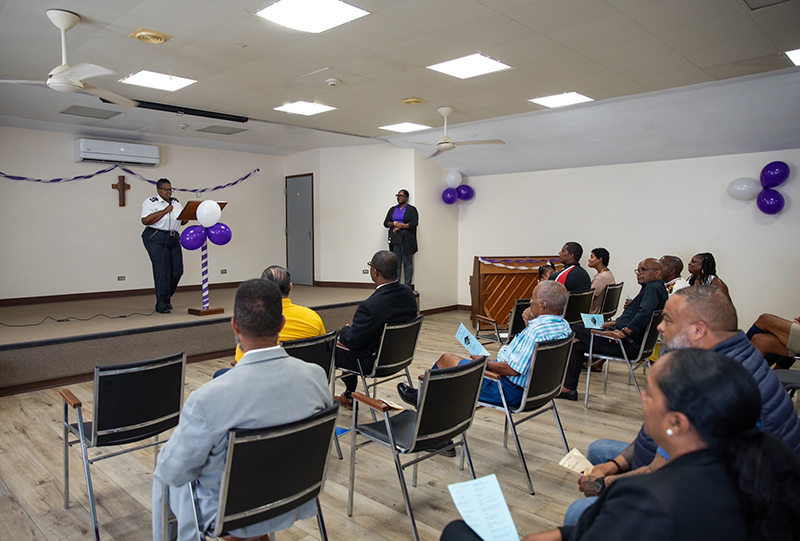 Commissioner of Corrections Keeva Joell-Benjamin, who recited the Maya Angelou poem 'Still I Rise', stated: "While we all have challenges in life, we must find the strength, determination and support to rise above our circumstances.
"I have known Mr. Green for many years, and I am happy to see him reach this point in his life. Even when it's one person, the triumph over addiction is a victory for us all, reminding us of the importance of unwavering support and second chances."
Read More About