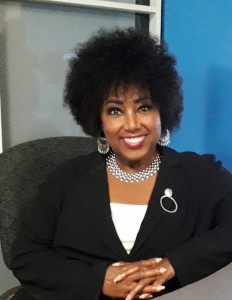 [Written by Shay-Dawn Burgess]
Recently, I had the pleasure of seeing one of Troika's musical productions, Sarafina! You will remember Sarafina! was originally performed on Broadway in 1988, and was later made into a movie in 1993. Whoopi Goldberg starred in the Hollywood version of Sarafina!, as teacher who inspires her students to feel proud of their origin.
While Sarafina! is a fictionalized account of a young girl's life in Soweto, South Africa, depicting her fight for equal rights with her counterparts, it does bear mentioning that there were many true stories that mirrored Sarafina! – and the struggle of that period.
This play was originally written and directed by Dr Mbongeni Ngema. Dr Ngema, is a born South African, who managed to capture the toil that often identified the Black people of South Africa as they fought to end apartheid in their homeland.
The play is two and half hours long, with a 15-minute intermission. I did not realize the play was that long, but I must admit, the time flew by! The play was captivating and appealing as it used music and melodies to tell a story of a young teenage girl who wanted equality for her people.
The set was wonderfully constructed by G'ané Everheart who depicted an era, and distinct flavor of a country using scaffolding and wired fencing. Musicians were in full display behind the fencing, and occasionally assembled their voices for a collective scene, to demonstrate the passion for the movement.
While each actor is worth noting, Samantha Smith, a well-known local singer and actress captured the true essence of the teacher. Her voice reigned supreme as she inspired her students to stand up for themselves in a racially divided country. Her catch phrase throughout the production is "It's a pity." Whenever she uttered those words, they were met with a chuckle from the audience.
Chinyere Nwasike, who played the title role of Sarafina was both believable and credible as a teenage girl who wanted better for her classmates in a racist society. The part that spoke volumes was when she portrayed the great Nelson Mandela. Although, a female by gender, when the young actress donned a male suit, I believed that she was Nelson Mandela. She reached the audience with a riveting song that inspired her classmates to fight for fairness amongst the races.
Director Lucky Ngema has put together an amazing show with fluid scene changes, a clear focus, and a cohesiveness that is both impressive and unmatched.
If Troika ever decides to put on this production again, make it a must see on your calendar. This production will resonate with both the young and the old, as well as all the different backgrounds that create our Bermuda society.
I wait anxiously for another Troika Production, where I can be transported to another time and era.
Thank you, Troika, for doing just that.
Read More About
Category: All, Entertainment, News