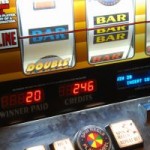 According to a study by the New Orlean's based Innovation Group, gambling would add nearly 3,000 jobs and over $100 million a year to Bermuda's economy.
The feasibility study was conducted at an expense of $300,000 to the taxpayer. Premier Ewart Brown tabled the study recommending gambling be introduced to Bermuda during Friday's session of the House of Assembly.
Bermuda has technically had gambling for decades in the form of betting shops. As of 2010 there is Triple Crown Racing on Victoria Street, Seahorses on Queen Street and Gametime on Front Street. In addition to that, many argue that raffles are a form of gambling, and of course all good Bermudians know of the Crown and Anchor games at Cup Match.
Gambling machines however, are technically illegal.
Premier Dr Ewart Brown said of allowing gambling in Bermuda:
Certainly I do not suggest that the introduction of gaming in any of its forms is the sole solution to the revitalization of our tourism. But I see it as an amenity; something that we must offer to attract more visitors to our shores. To quote one hotelier who supports the introduction of gaming, Mr. Speaker, "hotels have bars and pools but not everyone drinks or swims…..they are amenities."

84% of travel and tourism professionals – the people who are promoting Bermuda – say that gaming is important. And, in our primary tourism market, the United States, fully 65% of Americans say that gaming is important to them.
The Report recommended the following:
That some form of casino gaming be permitted
That a suitable site in the City of Hamilton is recommended for a casino
That the casino be privately owned and operated
That there be no restriction on Bermudian participation
That casino opening hours would mirror existing nightclub liquor licensing laws
That a 10% gross revenue tax be levied on a casino
That an advanced social service safety net to address the negative effects of gaming
There should be a limited number of licenses strategically located in the country
Only resorts or hotels that have a minimum of at least 100 rooms be allowed to offer casino gaming
We have estimated that the costs to Bermuda of introducing gaming would total $4.6 million annually
Below are charts extracted from the study: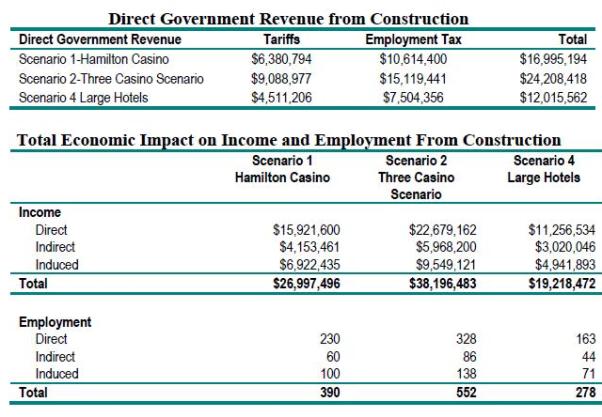 One can expect the island's religious community to object to any form of additional gaming being allowed. The United Methodists, AME, Seventh-day Adventists and Muslim community have already voiced their objections.
Read the full 79 page study here [PDF].

Read More About