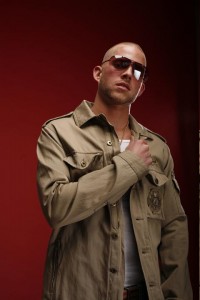 Bermudian reggae star Collie Buddz plans to launch a new local radio station 'Vibe 103″, subject to approval from the Department of Telecommunications.
Collie Buddz left Sony Records and formed his own production company Harper Digital, in which the applications name is in. Collie [real name Colin Harper] is listed as owning 49%, with his brother Matthew Harper listed as owning the other 51%. The station would operate 24/7 out of his already established Southampton studio.
The proposal promises to deliver more music and less talk, and ensure that at least 10% of the music will be local origin. They say a focus of the station would be to assist in the growth of the Bermudian entertainment industry, and provide employment for local industry professionals.
They promise "guerrilla marketing" tactics such as flyers, posters, and launch parties, and say their equipment is presently valued at over $100,000. You can read the full proposal here [11 page PDF]
The Vibe103 website shows intentions the radio station to also be streamed online, be available on itunes and offer web video.
In addition to being Bermuda's biggest modern day reggae star, Collie Buddz is formally trained as a producer and engineer, having trained at the Full Sail Academy in Florida.
In accordance with Section 11(2) of the Telecommunications Act, 1986, the Telecommunications Commission will have a hearing into the application for a Class One Broadcasting licence by Harper Digital Entertainment Ltd, on May 18 at 5:30pm at the Cathedral Hall, Church Street.
Read More About
Category: All, Entertainment, Music, News