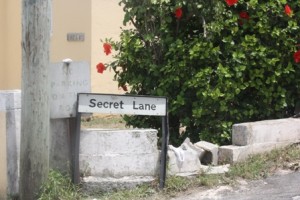 26-year-old Kim Knights of Secret Lane, Pembroke was yesterday [Aug 24] charged in Magistrates Court with helping escaped prisoner Alvone Maybury while he was on the run.
Mr Knights was charged with harbouring the escaped prisoner in a shed and attempting to pervert the course of justice by giving false information to the Police. He elected to have his case heard in Supreme Court, and was not required to enter a plea. He was remanded in custody and will reappear for mention on September 7th.
24-year-old Alvone Maybury dramatically escaped from Prison Officer's custody outside of Magistrates Court on July 13, and appeared to be updating his Facebook while on the run, and at one point had promised to turn himself in. Mr Maybury, who managed to elude authorities for 13 days, was facing three firearm charges [possession of firearm and ammunition and discharging a firearm in December 2009] when he bolted for freedom outside Magistrates Court.
Read More About
Category: All, Court Reports, Crime, News