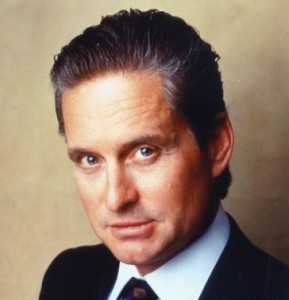 Actor Michael Douglas has been diagnosed with throat cancer, and will begin eight weeks of radiation and chemotherapy treatment. Various news reports say that he discovered a tumour in his throat, and that his doctors expect the actor to make a full recovery.
Mr Douglas is half-Bermudian and a partner in the Ariel Sands Development in Devonshire. He maintained a home on the island for many years along with his wife Catherine Zeta Jones and their children.
He is the son of Bermudian actress Diana Dill, and the grandson of Lieutenant-Colonel Thomas Melville Dill, a former Attorney General of Bermuda and former Commanding Officer of the Bermuda Militia Artillery.
The 65-year-old actor has won three Golden Globes and two Academy Awards, first as producer of 1975′s Best Picture, "One Flew Over the Cuckoo's Nest" and as Best Actor in 1987 for his role in "Wall Street". Mr Douglas's next screen appearence will be in Oliver Stone's "Wall Street: Money Never Sleeps," which is set to open in theaters September 24th 2010.
He is scheduled to be a presenter at the Premier's Farewell Gala in Bermuda next month, along with Robert L. Johnson [first African-American billionaire and founder of BET] and Stephen Kennedy Smith [nephew of former US President John F Kennedy]. There is no word yet on whether this unfortunate news of Mr Douglas's health will impact his expected appearance in Bermuda.
Read More About