A man's attempt to evade Police by jumping overboard didn't go according to plans, as it resulted in the Marine Police locating him hiding in a cave and arresting him while he was dressed in nothing but boxer shorts.
To add to this unusual situation, a Police car responding to the incident arrived and promptly smashed into the back of a water truck right at the scene itself: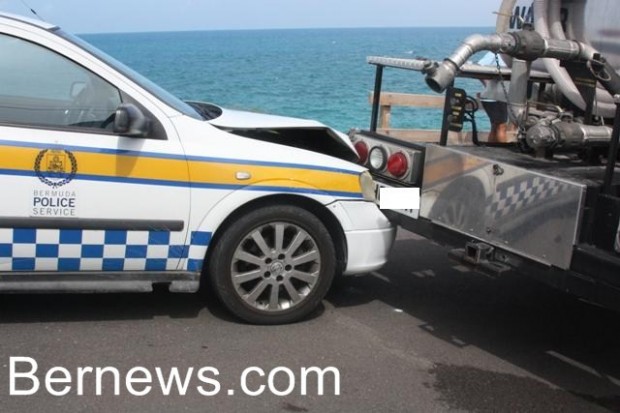 This unusual turn of events happened at approximately 11am today [Sept 4], yards away from the Bailey's Bay Cricket Club. In his attempt to evade the Police, the man jumped into the water. Numerous police vehicles responded: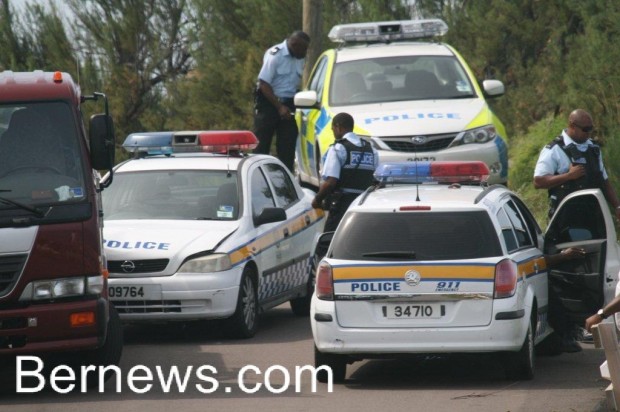 In addition to the land response, a Marine Police boat with five officers onboard arrived and started searching the shoreline: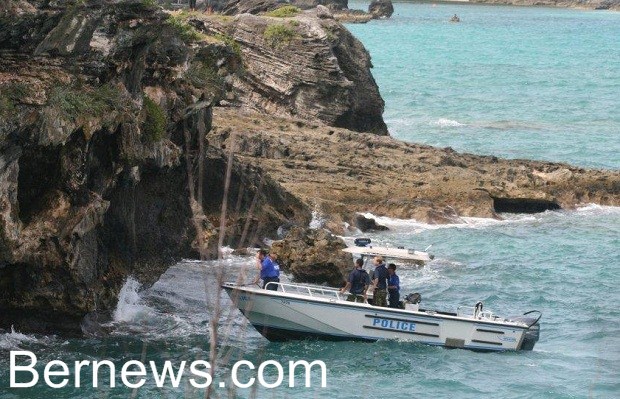 They patrolled the waters edge for a few minutes and drew closer to the shoreline. It appeared as though they saw something, and the boat drew closer and two officers disembarked from the boat and searched the caves: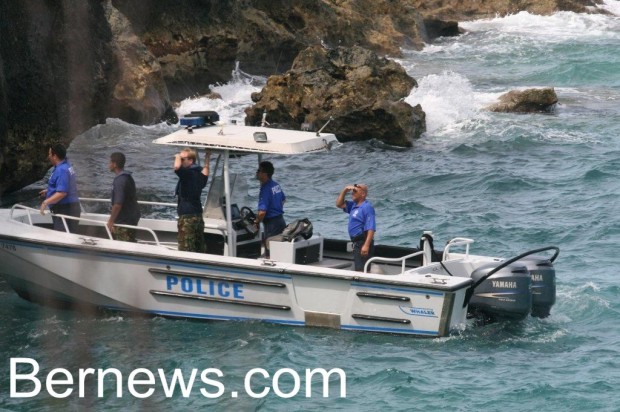 The Police located the suspect in a cave, and when he came into our view he appeared to be dressed in nothing but boxer shorts. The Police then handcuffed the man and drove him away.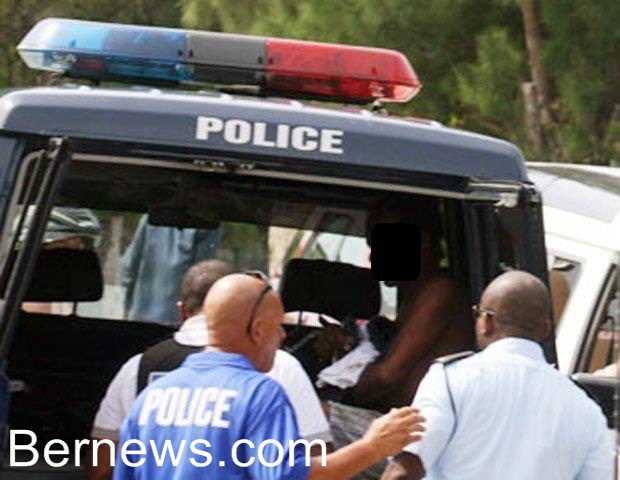 Read More About