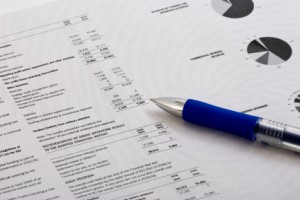 (Written by Larry Burchall) The headlines scream GDP DOWN 5.8%. To most people that's gobbledegook – until the GDP stuff kicks them in the backside.
Then, too late, most people will wake up and wonder WTFH? Here's a clear and simple explanation – Economics 001 – that will let you see the 'kick-in-the-backside' that is already on its way to that part of your anatomy.
First, GDP is a figure that economists created so they could ensure and compare changes in an economy. Basically, it's a measure of all the spending that goes on in a whole national economy. It has been around since the 1930's.
Take the Dept of Statistic's just-released GDP figures, look at 'GDP per Capita', and remember that like your blood pressure numbers, it is just a measurement. In blood pressure up is bad, down – not too far down – is good. GDP is the reverse. UP is good. DOWN is bad.
In 2008, Bermuda's GDP was $6,067,898,000. A year later, in 2009, Bermuda's GDP was $5,715,300,000. That was a 5.8 percent DROP. A drop in GDP is BAD!
Look at GDP per capita. In 2008 it was $92,693 (per person). In 2009, it was $86,875 (per person). That's a drop. You now know that is BAD. That difference means that GDP per person was $5,818 LESS in 2009 than the year before in 2008. That too, is bad. But you know that.
On balance, then, in 2009, the GDP measurement tells us that there was less money spent and people had less money generally. Now that's not an exact and precise statement of how much money is or was actually in or went through your pocket. Instead it is a measurement of what 62,000 people and businesses and tourists (but drug-dealers are not counted) were doing with their money.
So in 2009, a helluva lot less spending was going on in the private sector. The DoS Report shows that without exception, every segment of the private sector saw a reduction in economic activity.
Whoa! Different story in Government. In Government, there was a 3.3 percent INCREASE in spending. However, the DoS Report also shows that there was only a teeny-weeny increase in Taxes and Duties on imports. That increase was 0.62 percent. That means that for every ONE cent more that came in from Taxes and Duties, Government spent an additional FIVE cents.
Clearly, the DoS measurement is showing us and telling us that while Government income was not rising (LESS than ONE percent); Government spending was rocketing up (UP over FIVE times as much as the teeny-weeny increase in activity).
Since Government only ever gets it money from taxes and fees from the private sector (60,000+ people and businesses and tourists – but not drug-dealers), this measurement is telling us that Government was taking more out of the national kitty than was coming into the national kitty.
Two ways governments can do that. Way number one is to simply take out faster than what's coming in – which empties the kitty real fast and puts everybody out on the streets scratching for pennies and peanuts. And leads to bloody revolutions.
Or, Government can borrow like crazy and put borrowed money into the kitty which artificially keeps the kitty full (some people call this Stimulus). This too, eventually stops happening because Debt servicing costs begin to rise and rapidly reduces the amount that finally reaches the kitty. And this, too, leads to bloody revolutions, just happens in slo-mo.
Unlike the USA, Bermuda cannot exercise the third option and just print more dollars. Well, we could if we got a neat little machine that ran off (US)$100 bills at 50,000 a day. However, it's likely that a few guys (that guy in the Oval Office for one) in the USA would be unhappy with that and just might complain to the United Nations (or just drop in the 101st Airborne). That would also lead to a bloody mess.
With that quick education in Economics 001, here's the story behind the headlines, and a view of the kick-in-the-arse that's coming.
"Bermuda Government income is down, because national economic activity is down; but Government spending is still up. Government has not yet cut back on spending in any material way, so Government is taking money out of the kitty faster than money is going into the kitty.
Government must either cut back on its spending or borrow more money. However, Government borrowing rose precipitately between 2004 and 2010, going from $130 million to $1,218 million in those six years; and Government's annual Debt servicing costs are now over $82,000,000 a year. This indicates that the cost of borrowing even more money will become large and even larger.
From all the current national economic indicators, it is clear that GDP for 2010 is unlikely to rise by the one percent that the Minister of Finance, Paula Cox, predicted in the February Budget Statement. In fact, all the national economic indicators are pointing a further drop in GDP in 2010.
If, as is increasingly likely, this drop has already happened, then the Government's income will fall – has already fallen – even further because economic activity in the already shrunken private sector will have, and already has, fallen off even more.
Comparing 2009's GDP with the past, The DoS report shows that GDP in 2009 was less than GDP in 2007. It is likely, given 2010′s economic indicators, that GDP for 2010 will be even lower and could approach that of 2006.
Ultimately, the Bermuda Government's spending must adjust to the economic activity that is actually taking place in Bermuda's private sector. The only other solution is to increase the footprint presence of International Business – or create a brand new foreign exchange earning process that operates out of Bermuda – and that starts generating foreign exchange inome tomorrow."
Read More About
Category: All