[Updated with video] The inaugural AirTran flight from Baltimore-Washington International arrived in Bermuda a few minutes past 3:30pm today [Apr.7].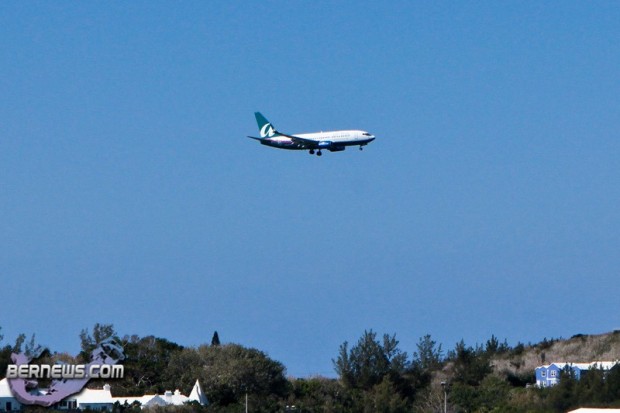 The flight was greeted by a water salute from fire trucks on the runway of LF Wade International Airport.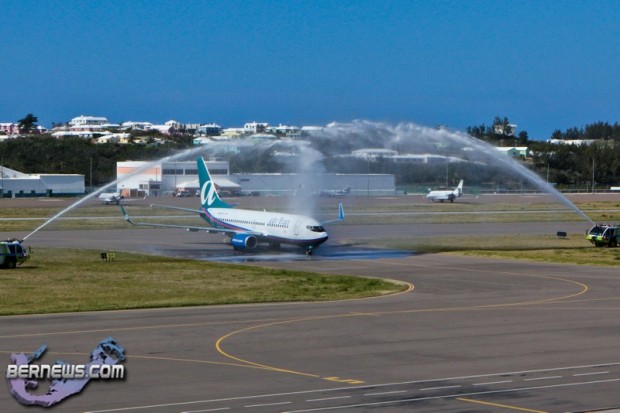 To mark the first flight, the airline proclaimed today "Bermuda Shorts Day" in the Baltimore/Washington area. They gave one lucky winner and a guest a free trip to Bermuda, and $25 discount ticket vouchers to anyone who wore Bermuda shorts to Arundel Mills Mall.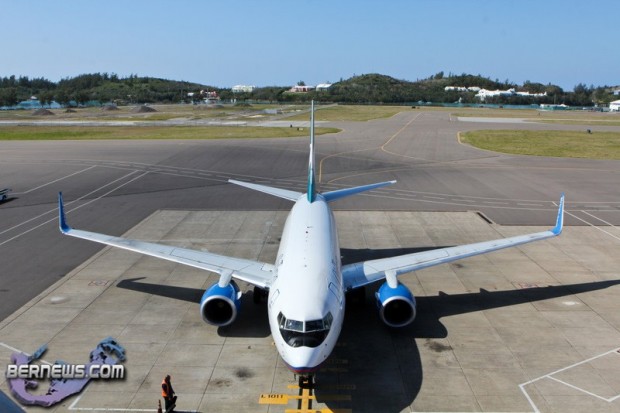 Passengers on today's first flight were regaled with the Gombeys, a steel drum band and island-themed food and drinks during a celebration at the airport.
"We are excited to add Bermuda to our list of 'island paradise' destinations," said John Kirby, AirTran Airways' senior director of planning. "Reaching the famous pink sand beaches and unique culture of Bermuda has never been easier or more affordable."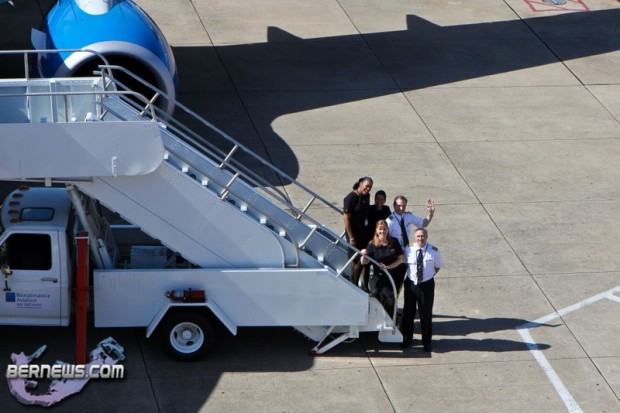 Minister Kim Wilson said, "We are all very excited that AirTran Airways is making it easier than ever for Baltimore/Washington area residents to get to Bermuda's world famous pink sand beaches in just two hours."
"The Mid-Atlantic region is very important to Bermuda and there is no doubt that our visitors, as well as Bermudians, will enjoy AirTran's outstanding service. We appreciate AirTran's commitment to our destination and look forward to a strong partnership," concluded Minister Wilson.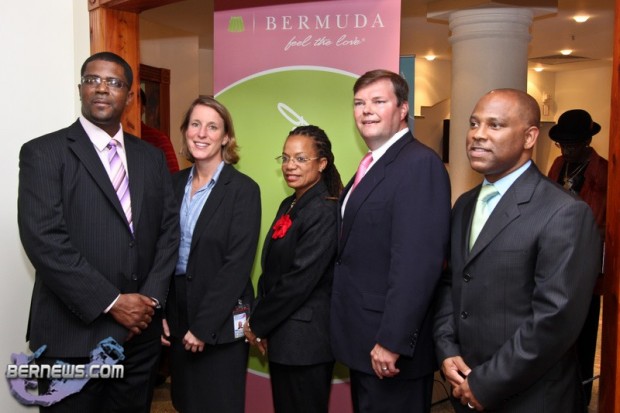 Transport Minister Terry Lister previously said, "This seasonal service also offers visitors an alternative, a more economical option to travel to the island. In fact, connections to Bermuda will now be available from more than 45 cities throughout the AirTran Airways network via Baltimore/Washington and Atlanta including New York, Boston and Orlando."
In addition to this new service from Baltimore, next month AirTran Airways will add flights from Atlanta. Airport General Manager Aaron Adderley said it is the first time Bermuda has welcomed a new airline that has introduced two flights in its first year.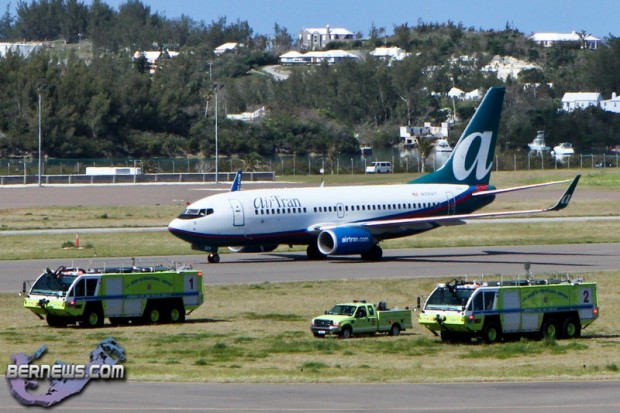 The Baltimore route began today and will run through to October 24, 2011, while service from Atlanta to Bermuda will begin on May 26, 2011, and run through to September 6, 2011.
Read More About
Category: Airport/Planes, All, News, Photos