Mark Anderson – aka Sybil Barrington – will join a group of fellow Bermudians in marching in the London Pride Parade on July 2nd. The Parade seeks to raise awareness of discrimination and difficulties affecting the lives of lesbian, gay, bisexual and transgender [LGBT] people around the world, and expects to attract approximately a million people.
Mr Anderson said, "I'm taking part in the parade for the first time, to highlight the strong need for discrimination based on Sexual Orientation to be outlawed in this country."
"My reason to do this, is because Im fighting for every Gay, Lesbian, Bisexual and Transgender person who was born yesterday, today and will be tomorrow here in Bermuda, that they will not grow up with the hateful prejudices, which I experienced most of my life. I am also fighting for those who live a clandestine gay lifestyle in our country."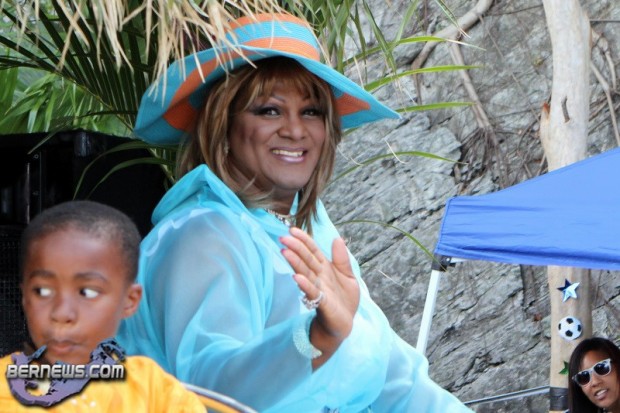 "Also to bring awareness for sexual orientation to be included in the Human Rights Act. I'm going to be going as the Queen of Bermuda and I'm going to wear a Queen of Bermuda Sash and a Head Crown!"
"I am also going to do my best to promote Bermuda in a positive light, to get more visitors to come to our beautiful country, to stay in our fabulous hotels, guest homes, support our public transportation as well as having a nice personal ride in our taxis."
"I really do believe that if the Government of Bermuda was to promote me in a positive light we can get more tourists here, especially if they know while they are here visiting they can see me perform," said Mr Anderson. "I want Bermudians to know I love my country and my people, Whats wrong with that! I will do whatever it takes to help save our country."
Mr Anderson attended last month's rally at City Hall, which was aimed at encouraging officials to extend legal safeguards found in Bermuda's Human Rights Act to gays and lesbians. He said he "wasn't there for gay rights or straight rights…but human rights."
Last year pink Bermuda shorts, scooters and the Bermuda flag could be seen on display as a group of Bermudians and their supporters marched in London's Pride parade in July 2010 to protest against the Island's failure to outlaw discrimination on the basis of sexual orientation.
Around 20 people, marched behind scooters with a banner which read "Bermuda" and "LGBT refugees: No better time for full human rights and equality" through London's West End.
Adam Cooper, who organised the Bermuda march last year said, "There are a lot of Bermudians here in London for whom going home is not really an option because of the discrimination they've experienced. We sometimes joke that Bermuda's biggest export is LGBT people. But there's a real drain of talent and it's Bermuda's loss."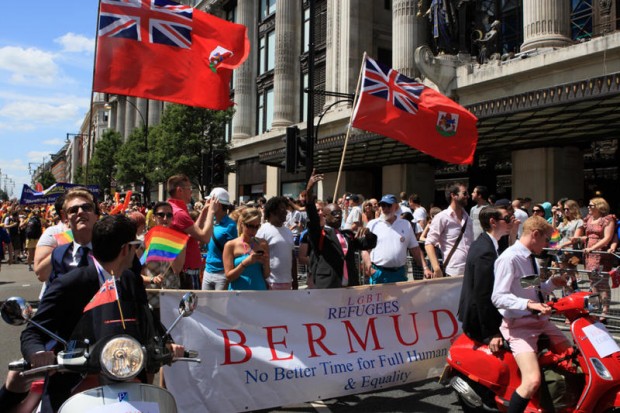 The Pride London Parade, now in its 40th year, is one of the largest of its kind in the world, with an estimated attendance of a million people. This will be the third consecutive year Bermudians have particated in a group.
Read More About