Bermuda-based Validus Holdings, Ltd. today [Jan.11] provided an initial estimate of losses from the severe flooding that took place in Thailand during the fourth quarter of 2011.
Validus expects to record loss and loss expenses from these events in the amount of $55.5 million, net of reinstatement premiums and reinsurance, retrocessional and other recoveries, in its fourth quarter 2011 results. Validus currently estimates the total insured market loss from these events to be approximately $12 billion.
Helicopter survey of flooding in Bangkok, October 2011: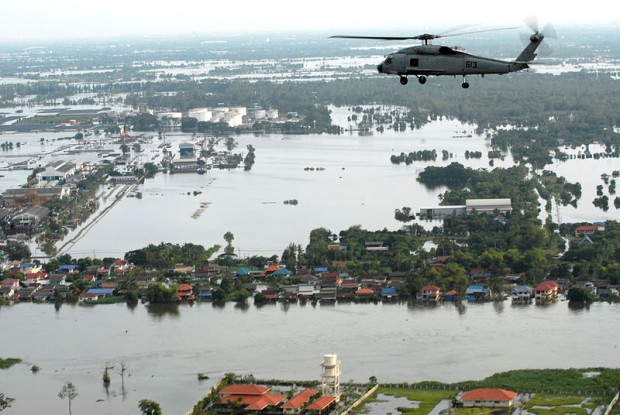 A statement from the Company said, "The above estimates are based on Validus' current evaluation of impacted contracts and information provided by customers and intermediaries.
"There are few reported losses notified to the Company at this time, principally from onshore energy risks. Validus' actual losses from these events may vary materially from these estimates due to the uncertainties inherent in this preliminary information."
Read More About