[Updated with video] This afternoon [Mar.28] the Progressive Labour Party confirmed that Walter Roban will represent the party in Constituency #15 Pembroke East, and Glenn Blakeney will stand in Constituency #13 Devonshire North Central.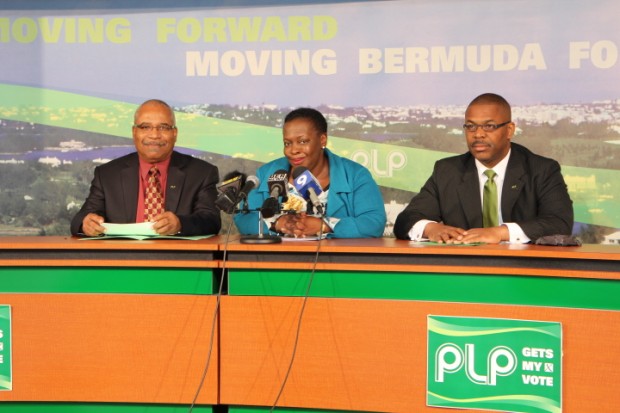 Mr Roban presently holds the Pembroke East seat, having won 81.63% of the vote over the UBP's Sean Pitcher [631-142] in 2007. Earlier this month, the One Bermuda Alliance announced that Scott Stewart will stand for the Opposition in Pembroke East.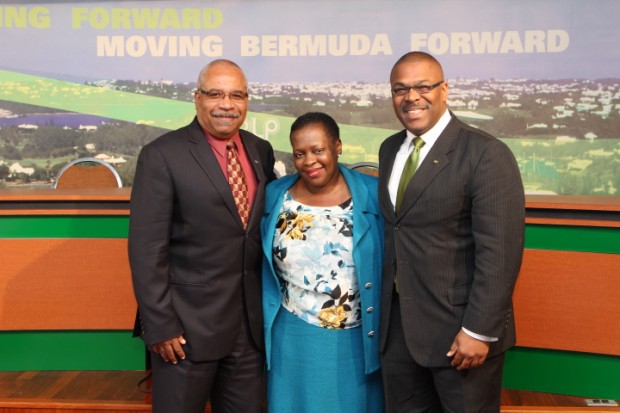 Glenn Blakeney — the Minister of Youth, Families and Sports — presently holds the Devonshire North Central seat, winning 53.52% of the vote vs the UBP's Albertha Waite [433-376] in 2007. The One Bermuda Alliance has already confirmed that Anthony Francis will stand for the Opposition in Devonshire North Central.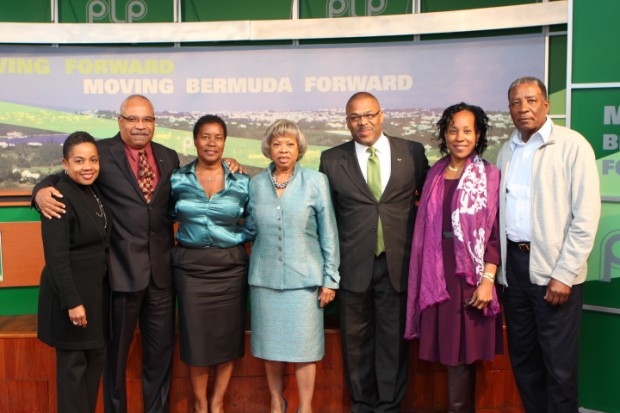 Update 2.30pm: Walter Roban said, "Our country is facing challenges at this time unlike any other. Many people are hurting and are looking for help, for answers. I am working along with my colleagues to find answers provide solutions and there is more work to be done.
"As we approach the period of decision, the public will have an important choice to make:Which party has always had improving the quality of life of Bermudians at the heart of their philosophy?
"Which party has led the struggle for economic justice for all? Which party has had the development of our people and bringing them together as an objective?
"It is the PLP. This is why I joined. This is why I serve. This is the party I stand for and this is the party
that has already put forth the best plans to take our country, under its leadership, forward." His full statement is here.
Minister Glenn Blakeney said, "It is with great pride and humility that I sit before you today as an incumbent candidate for Constituency 13, Devonshire North Central, because it is a distinct honor and privilege to have been endorsed again by my branch and the Bermuda Progressive Labour Party to contest the next General Election.
"Since being first elected in 2003, I have had the wonderful opportunity to represent the voters of Devonshire North Central and to serve the people of Bermuda as a results-driven Team Player of the Governing Progressive Labour Party, which has required an open mind, humble spirit and unwavering commitment to service, regardless of personal challenge or any other difficult circumstance that a public servant may face from time to time."
"Serving my community and the people of Bermuda has been an awesome experience and responsibility, which I have committed to without "fear or favor" in doing my level best to serve with dignity, sensitivity and compassion that has always been based upon a foundation of personal and professional integrity." His full statement is here.
Update 7pm: Video
Read More About