CedarBridge Academy hosted the Berkeley Institute at the Police Field for a Rugby battle yesterday afternoon [Mar.6].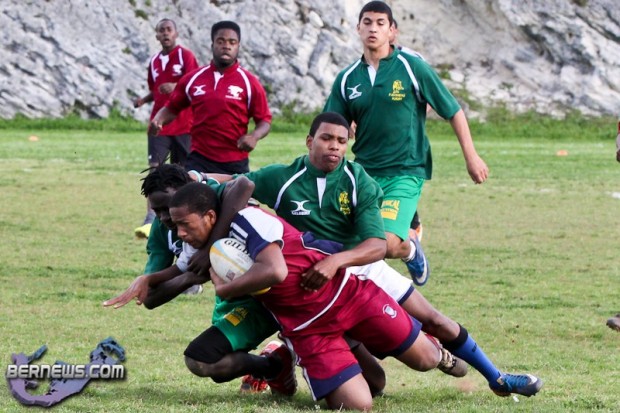 Berkeley sported eight youngsters who played on National Team and they were looking to repeat their last performance against CedarBridge which saw Berkeley winning big. However CedarBridge was looking to show how much they had improved, when the battle was over CedarBridge emerged victorious 25 – 15.
Cedarbridge got tries from Tahj Toussaint, Wendell Anderson, Avery Williams, Ndavyah Williams and Tyler McGlashan, while Stefan Edwards scored two tries for Berkeley who also got a try from Joshua DeAllie.
Click to enlarge photos:
Read More About