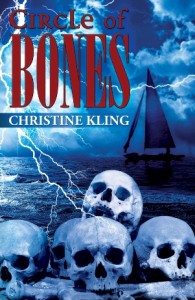 The disappearance of the giant Free French submarine "Surcouf" after she departed Bermuda in 1942 provides the point of departure for a new sailing thriller.
American author Christine Kling's Caribbean novel "Circle of Bones"  is based on one of the most enduring mysteries of World War Two [1939-1945].
The French submarine Surcouf [pictured], once the largest submarine in the world, left Bermuda in 1942 and vanished without a trace while en route to the Pacific by way of the Panama Canal.
Launched in 1929, "Surcouf" displaced 3,304 tons on the surface and was 361 feet long. Powered by two 3,800-horsepower Sulzer Diesel engines, her top speed was 18 knots on the surface and ten submerged. She had a range of 10,000 miles and could carry enough supplies for a 90 day cruise for her crew; eight officers and 110 enlisted men.
Her armaments included a special watertight turret forward of the tower she carried two eight-inch naval guns. For anti-aircraft defense she originally carried two 37mm guns, which would later be supplemented with two dual 13.2mm machine gun mounts.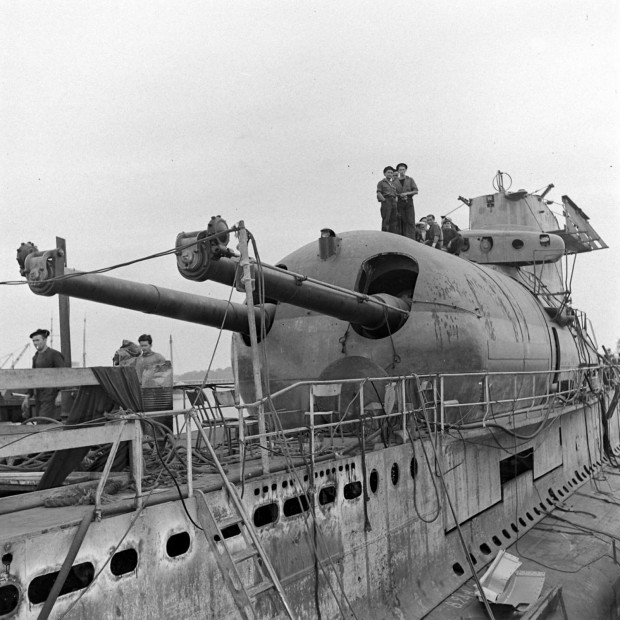 She carried four bow tubes armed with 21.7″ torpedoes for use while submerged and as many as six tubes mounted on a platform at the stern for use when surfaced.
In her new thriller, English instructor-turned-novelist Ms Kling imagines what might have happened to the ill-fated submarine.
Solo sailor Maggie Riley is cruising aboard her forty-foot sailboat when she rescues a sexy — but crazy — conspiracy-spouting treasure hunter/archeologist who is swimming totally nude off the Caribbean island of Guadeloupe.
She soon learns he is searching for the wreck of a mysterious submarine.
Cole Thatcher claims the sub holds millions in gold coins as well as secret documents from a powerful secret society whose goal is to keep America at war for their own profits.
Cole hopes for Riley's help in decoding his father's journals that are the key to the location of the wreck.
At last, Riley joins the search for "Surcouf" when she discovers the demons from her own past suggest this conspiracy nut might not be so crazy after all.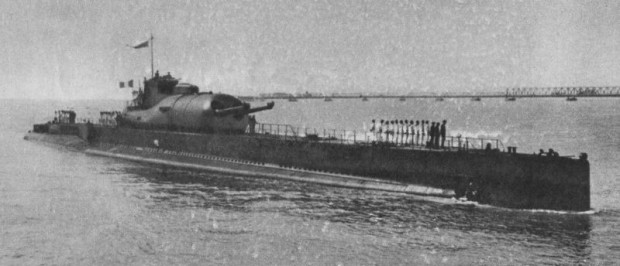 Read More About
Category: All, Entertainment