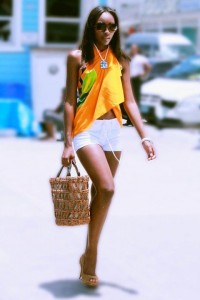 The catwalk will compete with kite-flying this Good Friday as Bermuda plays host to international models, designers and photographers at a major fashion event.
Spectrum Productions is presenting "Some Like It Hot, An International Fashion Excursion" at the Poinciana Ball Room of the Fairmont Southampton Resort tomorrow [Apr. 6].
The show will feature designers from London, Italy, New York, the Bahamas and Bermuda. Twenty-four Bermudian models will be participating along with five international models [including Tomii C, pictured here].
Dave Hogan – a noted photographer from London — has flown in to shoot the show. Mr. Hogan has been commissioned to photograph such celebrities as Michael Jackson, George Clooney and Mick Jagger, to name a few.
"This show is my first since 1985 and I will use it to sharpen my creative skills," said Spectrum's Mario Dismont. "The long term goal of Spectrum Productions will be to present a fashion week with a difference in the later part of 2013. We plan to be the show place for up and coming designers from all over the world."
This production will utilize state of the art sound and lighting effects as well as cutting edge music to capture the imaginations of the audience members.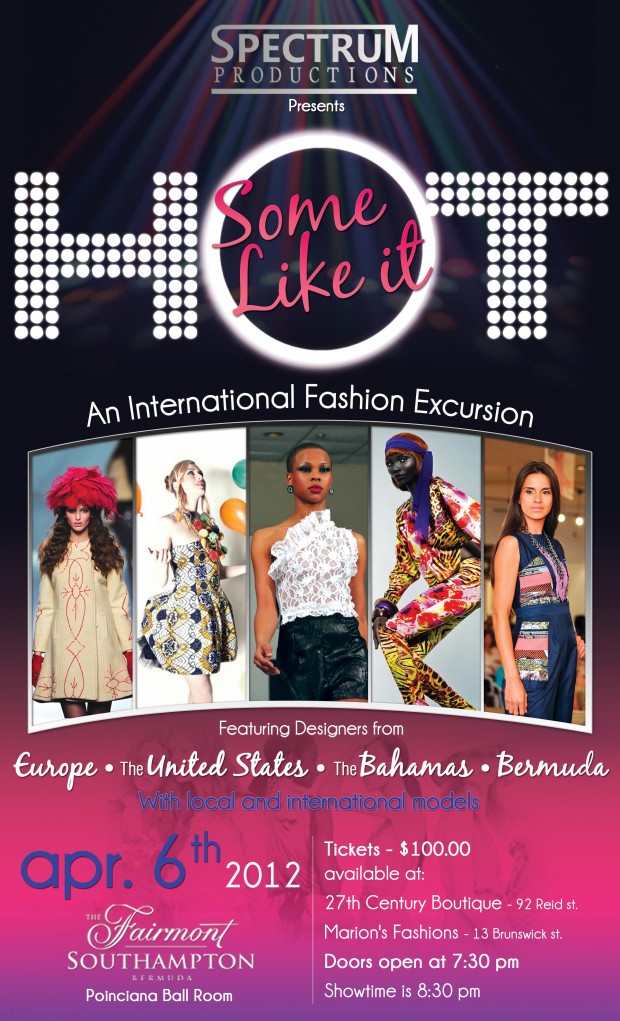 Mr. Dismont, a Bermudian entertainment industry veteran, began staging live shows at the Rosebamk Theatre and the Clay House Inn in the 1970s featuring R&B artists including Billy Paul, Ike and Tina Turner, Ashford and Simpson, Crown Heights Affair and Millie Jackson.
In the 1980s Shay Lake and he developed an innovative concept to promote fashion lines that were available at local retail outlets under the banners Fashion Conspiracy and later Fashion Energy. The shows were held at the Jungle Room, The City Hall Theatre, The Forty Thieves Night Club as well as Disco Forty and they were the first to stage a fashion show at the Rosebamk Theatre which featured dancers from TV's "Soul Train.".
Mr. Dismont began operating under the banner Spectrum Productions in 1982.
Tickets are available at 27th Century Boutique at 92 Reid Street and Mario's Fashions at 13 Brunswick Street.
Read More About
Category: All, Entertainment, Style & Beauty