The "object" that was found in Bermuda waters on August 12th – which initially created a panic but turned out to be a glider used by scientists – has still not been located.
During a routine test deployment last week, WHOI scientists at BIOS lost contact with the glider, indicating a potential issue with the instrument¹s onboard communication system.
A BIOS spokesperson said: "WHOI and BIOS researchers conducted a grid search Monday beginning at Challenger Banks, where it was last spotted, to Chub Head on the assumption that it was following the 2000m line at about 22knots a day.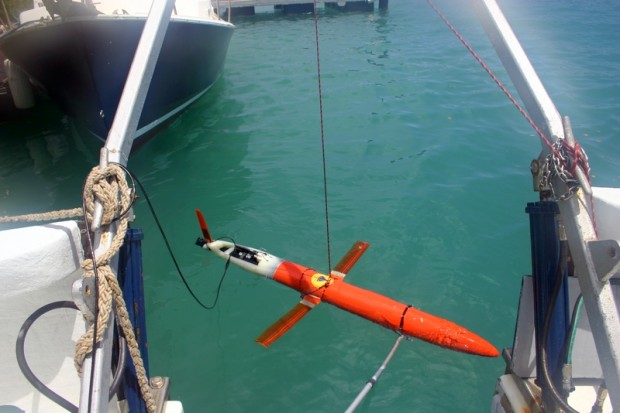 "With the region¹s strong currents and deep waters, unfortunately it has not been located. We continue to ask that anyone who spots the equipment should contact Bermuda Radio on 297-1010 or via VHF radio channel 16.
"Over the next few years, gliders may become a more common sight in Bermuda waters as BIOS works to develop a new glider program. The new program will also become a valuable tool for the Center of Excellence for Student Training in Observation Oceanography."
Read More About
Category: All, Environment