Freisenbruch-Meyer Group [FMG] will be unveiling their new Client Reception Hall today [Aug 24]. The forty-person company announced the start of renovations in October 2011 and will now officially occupy the ground floor of the Freisenbruch-Meyer Building, circa 1796, on Friday.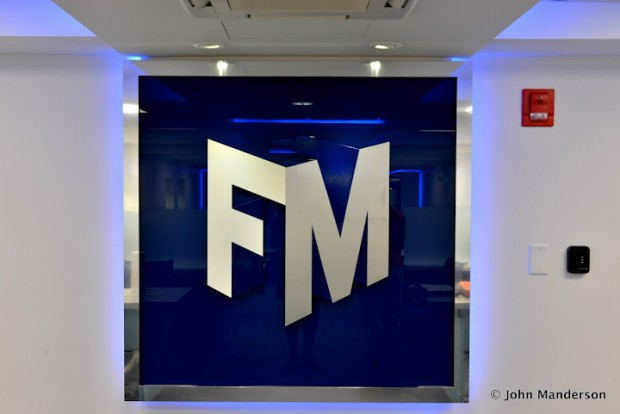 President, Michael Freisenbruch, established Freisenbruch-Meyer Insurance Services Ltd. in 1979, as a joint venture with Meyer Agencies. In 1997, Mr. Freisenbruch amalgamated with his former employer, Harnett & Richardson Ltd., and also acquired the 75 Front Street building. Today, the company has grown from fifteen employees to forty, with 95% Bermudian staff.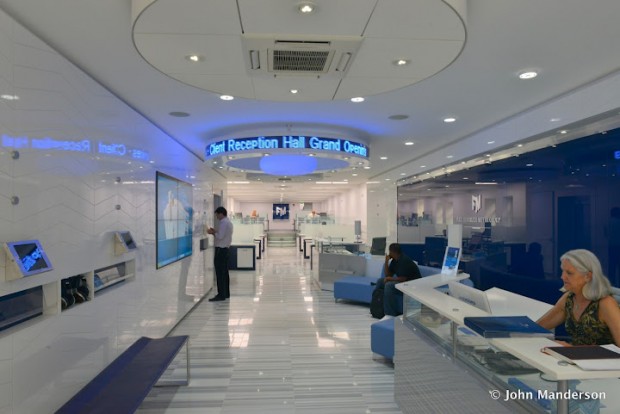 The new state of the art Client Reception Hall has been transformed into a welcoming insurance facility with custom mill work from Canada, imported tile from Spain and equipped with a Graphic Digital Ticker Display to provide guests with personalized messages.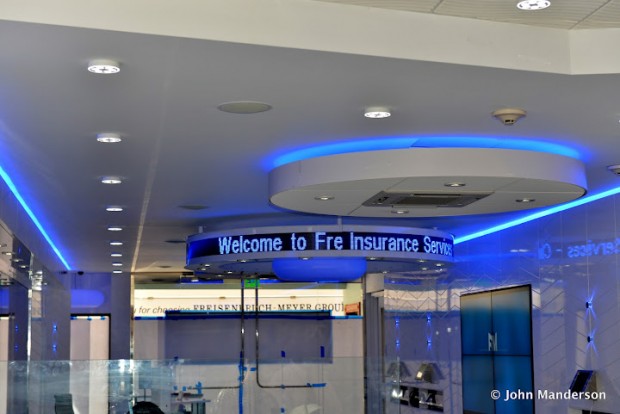 One of the most unique elements is the Italian-made elevator that operates as a Hydraulic lift instead of the typical elevator here in Bermuda that hangs from the roof. Clients can also listen to and purchase music from the Ride the Wave charitable CDs.
- Photos by John Manderson
Read More About