Eight secondary schools will earn $30,000 each when their students team up with local charities again under the "Dollars for Hours" project led by PartnerRe Ltd, which will distribute a total of $240,000 to public and private schools, and give hands-on support to local charities.
"This is the seventh time that PartnerRe has paired local charities with the secondary schools, bringing our total Dollars for Hours donation close to $1.5 million since the program's inception in 2006," said PartnerRe President and CEO Costas Miranthis.
Berkeley at Windreach last year: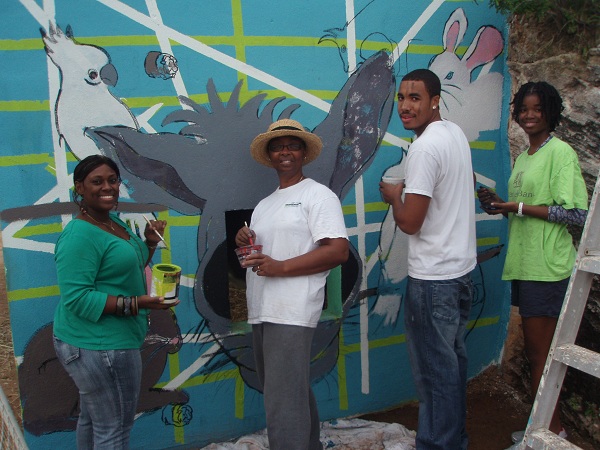 "As a Bermudian company, we have a genuine interest in Bermuda and in particular, its young people. The Dollars for Hours initiative makes a direct contribution to the schools, community and ultimately to the economy which depends on the success of Bermuda's young people. We believe Dollars for Hours creates a win-win-win situation for everyone involved."
Students aged 14 to 18 from CedarBridge, Saltus, Somersfield, Berkeley, Bermuda High School, Bermuda Institute, Warwick Academy and Mount Saint Agnes will take part in "Dollars for Hours," each school adopting a different charity project.
BHS students participating last year: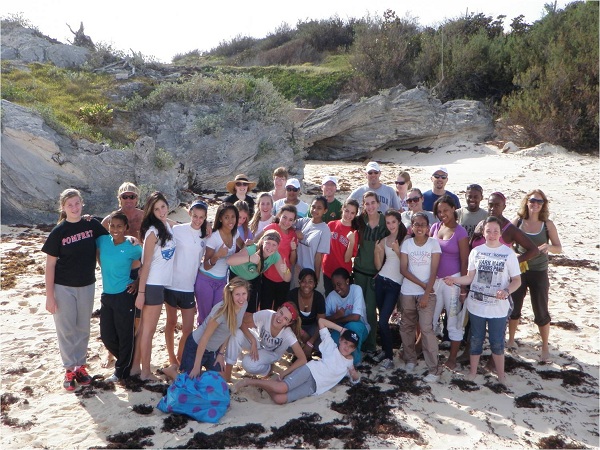 Participating non-profits include: Summerhaven, Bermuda National Trust, Bermuda Institute of Ocean Sciences, Habitat for Humanity, Crime Stoppers, WindReach Recreational Village, Greenrock and the Bermuda Audubon Society.
This year's projects include:
Bermuda Heart Foundation; Jump 2b Fit campaign
Bermuda National Trust; invasive plant species removal from the Glady's Morrell Nature Reserve
Bermuda Institute of Ocean Sciences (BIOS); woodlands restoration project
The Reading Clinic; website research and development project
Masterworks; community arts program
Bermuda Underwater Exploration Institute; children's activity book project
Greenrock; healthy harvest community garden
Bermuda Audubon Society; bluebird nest box construction
School students will complete each task within four to six days. PartnerRe will cover the cost of materials and will coordinate a showcase for students to share their experiences, once all projects are completed.
Related Posts