Members of the Bermuda Archery Club were joined on Sunday [Jan 27] by students that have enrolled in the archery course offered by the Community Education and Development Programme.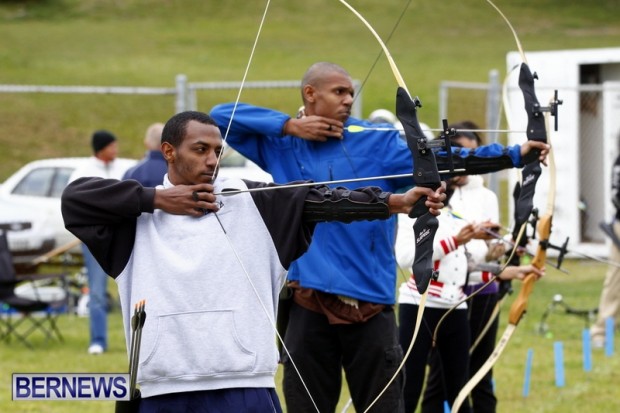 The winter term course started on Sunday and is scheduled to last five weeks. Instructor Mr Paul Harshaw said four of the newly signed up students turned up for the first day of instruction and were showing great form and potential.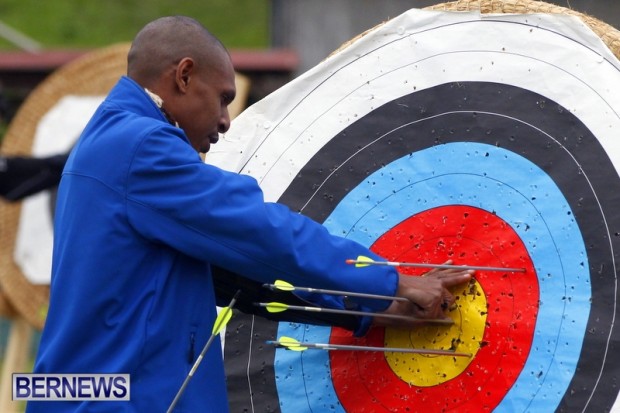 The Archery Club members practice every Sunday afternoon at the Southside Softball Field with the course participants joining them at 3.00pm. Persons interested in finding out more about taking part in the Archery Club can contact Ross Roberts of Gold Point Archery at 532-7769 or email rroberts@logic.bm.
Click to enlarge photos:
Read More About