[Updated: At 7pm this evening gunshots were fired towards a residence in the Bulkhead Drive, Warwick area. Police attended the scene, and confirmed that no one was injured.]
At sometime around 7.00pm this evening [Feb 12] there was a firearm incident in the Warwick area. Unofficial reports suggest that at least one shot was fired in the Bulkhead Drive area and that no one was injured.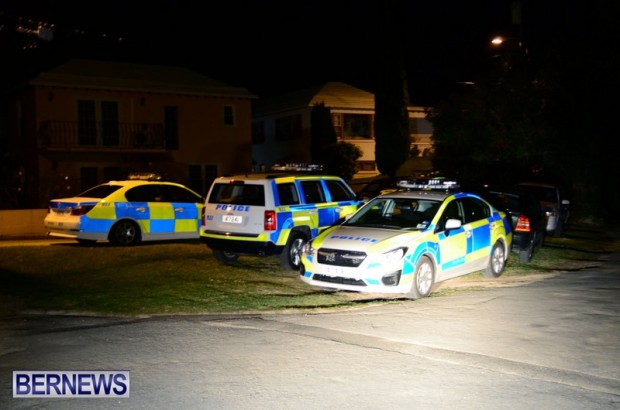 As of 7.40pm there were at least three police cars on scene, and multiple police officers. We will update with official information as able.
Update 8.03pm: Police spokesperson Dwayne Caines said, "At 7.00pm police responded to a report of gunshots in the Bulkhead Drive area of Warwick.
"Upon police arrival it was ascertained that a firearm was discharged, however no one was injured. Police have the area cordoned off, and officers are now conducting initial investigations."
Update 8.28pm: The heavy police presence is decreasing slightly. They had put crime scene tape up in the area of a residence, and it appears the shot[s] were fired in the direction of the residence.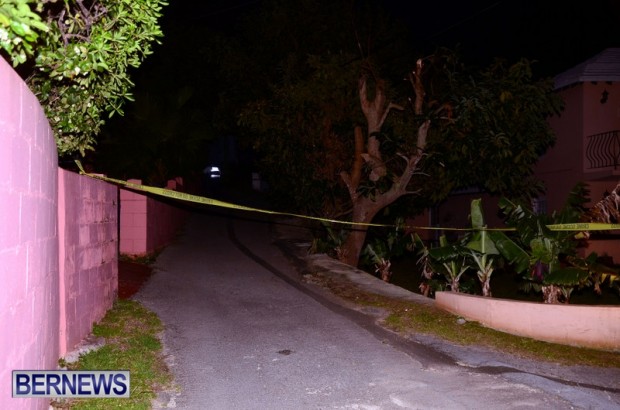 Update 8.36pm: Inspector Andy Morgan confirmed "shots were fired towards the residence at this location." He noted the neighborhood was quiet at the time, and asked anyone who saw any suspicious activity to contact the police straight away.
Audio of Inspector Morgan is below:
When asked if it was gang related, he said could not speculate on this particular incident as the investigation is still in the early stages, but he said clearly there is a pattern of gang violence across the island and this could be related.
Update Feb 13, 11.55am: The police issued a written statement, it follows in full below.
Around 7pm on Tuesday, February 12th police officers responded to reports of gun shots being fired in the Bulkhead Drive, Warwick area.

While it was forensically confirmed that a firearm was discharged in that area, there were no reported injuries. The scene was secured and an active investigation has commenced into this confirmed firearm incident.

Detectives are appealing for witnesses or anyone that may have seen persons acting suspiciously in the Bulkhead Drive, Warwick area around the time of this confirmed firearm incident.

In addition, the Bermuda Police Service is aware of the heightened tensions regarding recent firearm incidents and encourage members of the public to report any individuals acting suspiciously in their neighbourhoods, particularly individuals on motorcycles, by contacting the main police number on 295-0011 or the independent and confidential Crime Stoppers hotline on 800-8477 at the earliest opportunity – no matter how insignificant the activity may appear to be.
- Photos by Kenneth Byron
Read More About