The Green Family announced that, effective today [Mar 18], they have purchased the Southampton Beach Resort [formerly Sonesta Beach Hotel] from a U.S.-based financial institution.
The Family intends to now review and analyse the previous plans for the South Shore site, as developed by Southampton Beach Resort, and will in due course meet with Government, planning and relevant stakeholders to consider the best product for the site, and for Bermuda. That process is already underway, but may take some time to complete.
Aerial view of the property: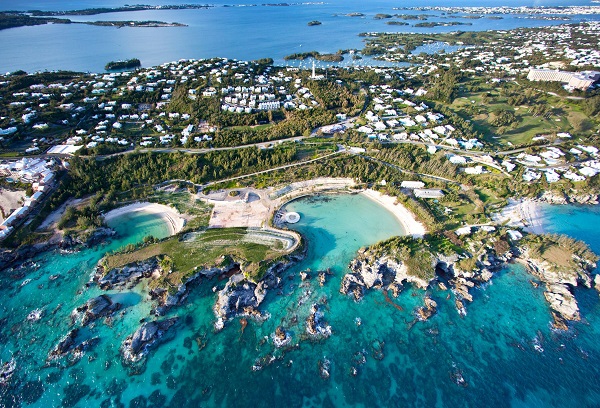 Andrew Green on behalf of the family says: "We understand that there may be interest in our plans for the land, and particularly given our ownership of The Fairmont Hamilton Princess, however it is important that we now take some time to consider all the appropriate options.
"For now our main focus continues to be planning for The Fairmont Hamilton Princess upgrade and, when that is complete, we will work to see how we can best utilise the former Sonesta property."
In September 2012, Peter Green and his sons, Alexander and Andrew Green, purchased The Fairmont Hamilton Princess from Global Hospitality Investments [GHI].
Alexander and Andrew Green: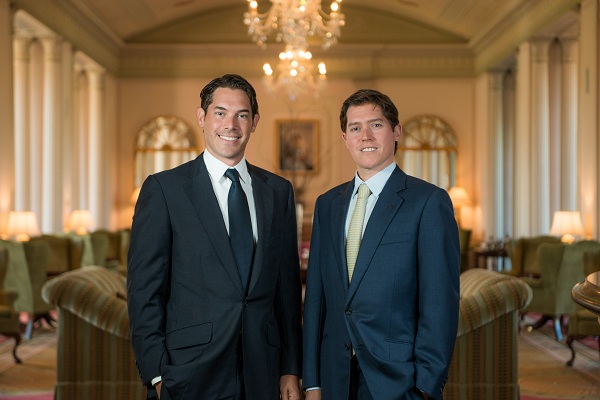 The Green family — who are Bermudian — have a history of owning hotels. From 2004-11, they had a 25 per cent stake in the Maybourne Group, which owns The Berkeley, Claridge's and The Connaught.
They also own Overbay and the Waterloo House development of luxury commercial and residential accommodations on Pitt's Bay Road.
Read More About