[Updated] A motorcyclist was taken to hospital via ambulance at approximately 10.45am this morning [Mar 29] after a collision which appeared to involve a motorcycle and car in South Shore Road near The Reefs Hotel. The police presently have the road blocked off while they investigate the scene.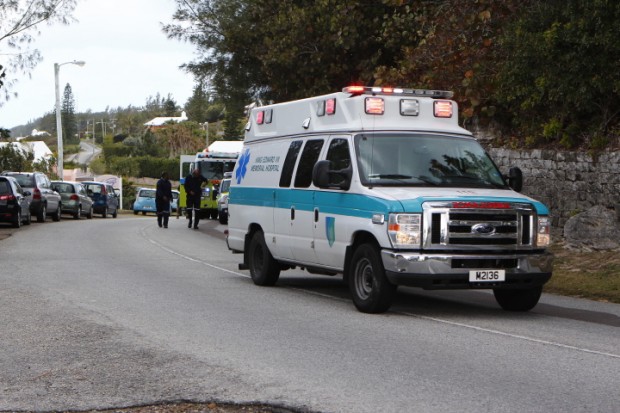 Update 12.26pm: The motorcyclist, a 44-year-old man, is being treated for what has been described as serious head injures.
A police spokesperson said, "Bermuda Police and other first responders attended a report of a collision that took place on South Road and Bay Sands Road in Southampton (in the area of the Reefs Hotel) around 10:25am today.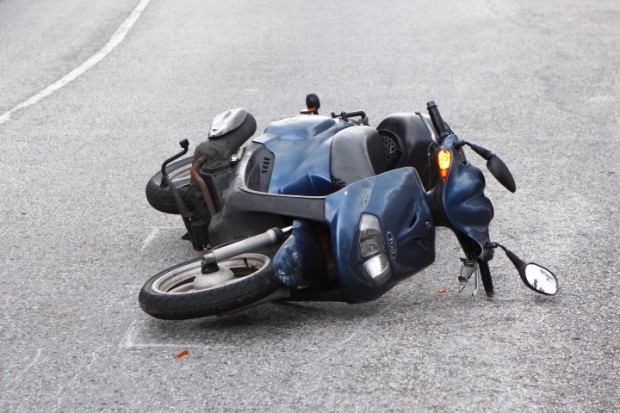 "Details are sketchy but it appears that a 44 year old Devonshire man was in the area on a motorcycle when he lost control of his cycle, resulting in his injuries. The 44 year old man was taken to the hospital where he is being treated for what has been described as serious head injures."
"Police are appealing for anyone who may have witnessed this collision to call 2950011."
Category: Accidents and fires, All, News