[Updated: Police confirm there were gunshots fired in Southampton at just past 10pm and then again in Pembroke at 10:45pm, and said it does not appear that anyone was injured in either incident]
Police officers have responded to at least two firearm incidents this evening [Aug 9], with the first one occurring in the Southampton area, and the second in the Parsons Road area.
Police responded to the Camp Hill, Southampton area at about 10pm and then responded to the Parsons Road area in Pembroke after receiving reports of gunshots again approximately 30 minutes later. As of 12.15am, police are restricting traffic in the area by the Deep Dale junction.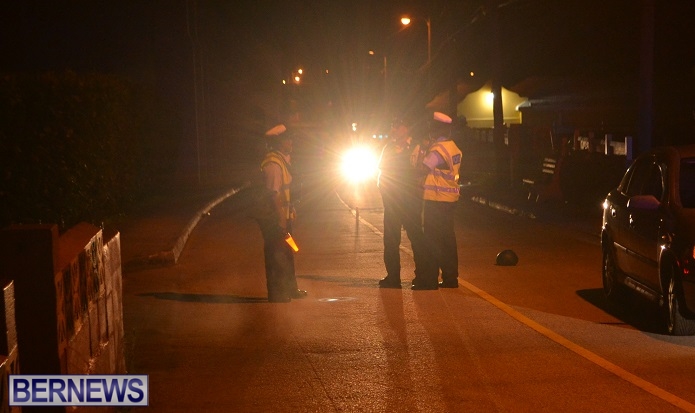 Update 12.33am: A police spokesperson said, "Police responded to reports of gun shots fired in the area of Camp Hill in Southampton at 10:07pm and Deep Dale in Pembroke at 10:45pm and both incidents are confirmed firearm incidents [forensic evidence that support the claims]
"Police are appealing for witnesses to contact police on 295-0011 or they can contact the confidential Crimestoppers number on 800-8477."
Update 12.40am: Police continue to restrict traffic in the Deep Dale/Parsons Road area, and have also strung up crime scene tape. There is what appears to be a helmet laying in the road.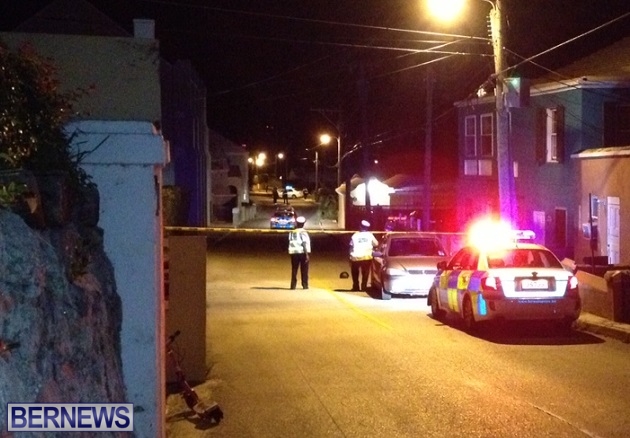 Update 12.46am: A police spokesperson added that "In both instances it does not appear that anyone was shot/injured. However if anyone has seen person(s) on a motorcycle in either locations acting suspiciously please contact police at 2950011 or Crimestoppers on 800-8477."
Read More About