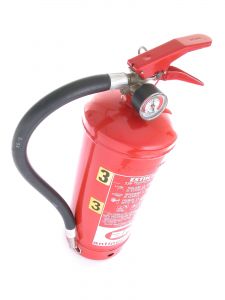 Following a stove fire which was put out by a neighbour, the Fire Service noted that the fire was handled quickly as the kitchen was equipped with a fire extinguisher, and said it is "refreshing to know that families are taking the necessary precaution."
This was the same incident which saw a cat named "Oreo" rescued from the house, and given oxygen at the scene.
A spokesperson said, "The Bermuda Fire and Rescue Service responded to a report of a Stove Fire on Fentons Drive, Pembroke on November the 7th, at 11:55am.
"The Fire Service responded with two appliances operating with 5 firefighters. Smoke was visually seen issuing from the windows upon their arrival.
"Two firefighters dressed in self-contained breathing apparatus entered the premises in an effort to extinguish the fire.
"The fire was isolated to the kitchen stove. Upon further investigation it was determined that the fire was extinguished by a concerned neighbour using a fire extinguisher."
Fire service spokesman Lieutenant Leonard Davis said, "It was as a result of the kitchen being equipped with a fully functional fire extinguishers that this fire was able to be brought under control so quickly.
"On the eve of us concluding our Fire Awareness Week in which the theme was Preventing Kitchen Fires, it is refreshing to know that families are taking the necessary precaution."
Lieutenant Davis concluded by saying "while we all prepare for the upcoming festive season, our message to the community is to stay safe while exercising the necessary precautions."
Oreo, who was rescued from the house following the stove fire, is pictured receiving oxygen at the scene: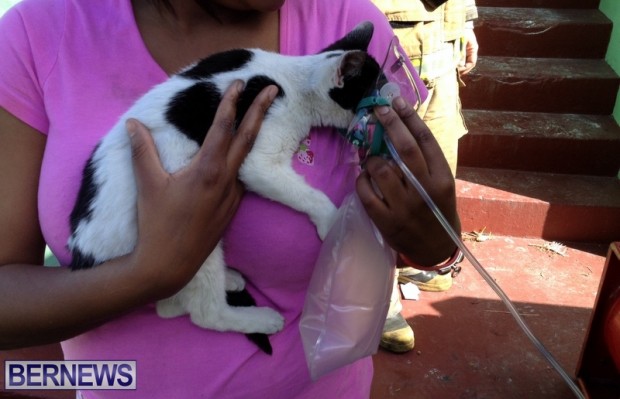 Read More About
Category: Accidents and fires, All