A group of people with ancestral roots to the American Colonial Wars recently paid a visit to Bermuda in order to host their 106th annual meeting, with some members arriving aboard cruise ships and others flying to the island.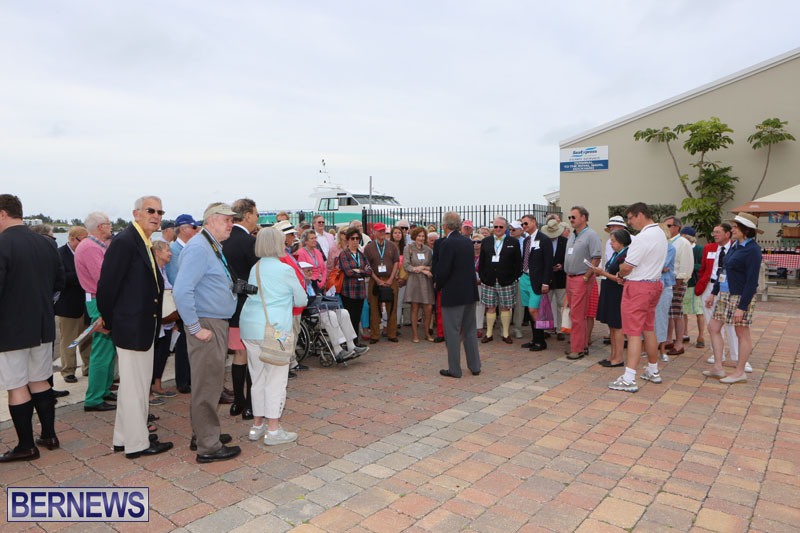 The group enjoyed a full itinerary, including a visit to St. George's on May 7 that included a meeting with then-Mayor Garth Rothwell, town manager Candy Foggo, St George's MP Kenneth Bascome, and St George's Town cCier David Frith, who led the group to the square.
The group went on to tour the World Heritage Centre and walk about the town, among other activities.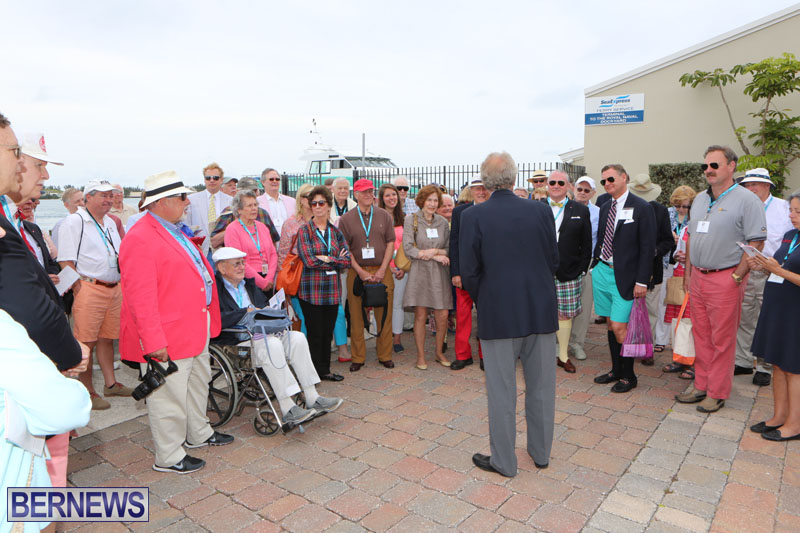 Chairman of the Bermuda Planning Commission for the New Jersey Society of Colonial Wars, Charles Poekel, said, "This is an organization composed of people whose ancestors were very active and prominent in the Colonial War period. That was the American Revolution and it's when our ancestors were on side of the British.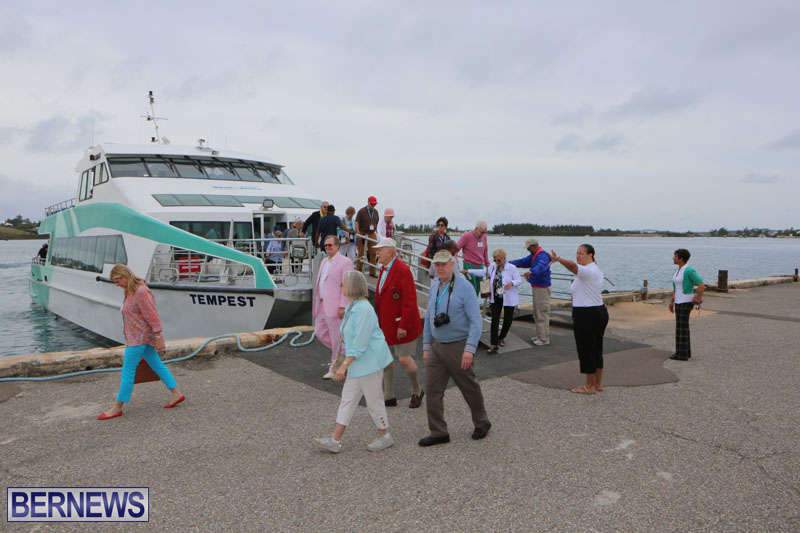 "So we have a lot in common with Bermuda – Bermudians and the British."
The group's official website declares their purpose by saying, "Our forefathers, following the dictates of their consciences, and in order to secure civil and religious liberty, imperiled their lives in the founding and maintenance of the Colonies of America."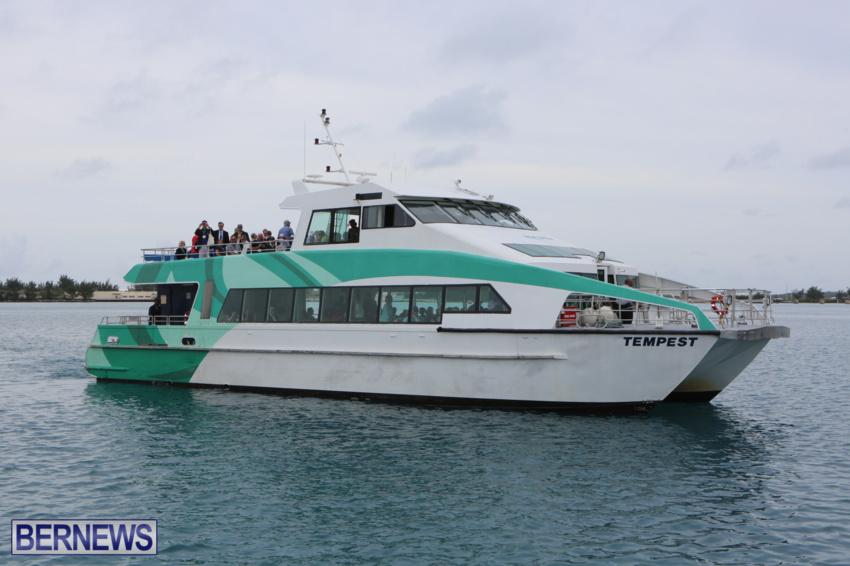 "We, their descendants, in order to perpetuate the memory of our ancestors, and to preserve for all times the names and deeds of those who, by their acts and counsel, assisted in the establishment and maintenance of the American Colonies, do hereby constitute ourselves the Society of Colonial Wars in the State of New Jersey, to the end that it may collect and preserve the manuscripts, records, and other documents relating to that period."
Read More About