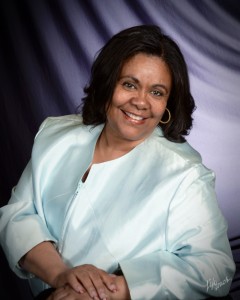 [Opinion column written by Lucinda V. Burgess]
Are scholarships/grants in Bermuda made available to the select few?
The purpose of this article is to bring awareness to the general public about the obstacles that people may face when applying for scholarships in the private and public sectors.
I am a full time, mature, graduate student who has halfway completed the coursework for a graduate degree.
I have used up all of my savings. I am blessed to have denominational support for partial tuition, but I struggle every semester to find funding for the other half as I am only allowed to work 20 hours per week on campus at US minimum wage.
For those persons who are in the same boat as this writer, do not let frustration or scholarship denials prevent you from your goal, keep on keeping on. Although the average person in an institution may finish their degree within the recommended time, there are always exceptions to the rule.
You may have to make some adjustments to your anticipated graduation time such as limiting the number of classes you take in a semester. But, don't give up. When you walk across that stage, although you will have learned some valuable life lessons along the way, your reward will be in the completion of your degree!
We live in a world that is full of evolving challenges. In order to thrive in this world, the need for change is essential. More than ever before, people are switching careers, switching jobs and going back to school for additional education.
This switch is not taken lightly and brings with it, its share of anxieties as the person is often required to obtain a new level of education. And, trying to obtain a new level of education brings with it the additional burden of financing in a country whose walk and talk do not match.
When you live in a country that appears to pride itself on a marketplace with a high percentage of persons with a Bachelor's degree or higher, yet they have not made adequate financial resources available to help those persons who may face financial challenges, one begins to question their commitment to higher education. Although the private sector offers scholarships, the majority of their scholarships are not only geared to specific programs, but they also help their own.
When it comes to assistance on a larger scale, most countries in the western world have a student loan program where students, who seek undergraduate or advanced degrees, can go to the government for assistance. And, upon completion of their specified program, within a few months after graduation, they begin to repay their student loan. To many, this is a reasonable expectation.
Although the Bermuda Government claims to have such a program, and each year they go so far as to place ads inviting persons to apply for scholarships or grants or student loans, they really don't mean what they advertise. In fact, one can say they have falsely advertised.
To the lucky few who are able to obtain a scholarship or grant, I applaud them, but to the majority who for some reason are ineligible, the result of nepotism or some other form of unjust favoritism, they often cling to the hope of a student loan.
When this writer inquired about student loans, I was informed that the Government hasn't granted any for a few years. So then the question becomes, if the Government isn't granting student loans, then why put out the application form?
Additionally, I inquired as to why for three consecutive years, despite a cum laude grade point average [GPA], extensive community service and making less than eleven thousand dollars a year, the government has consistently denied my application for assistance.
After my second denial, I was informed that the government has not granted loans for a few years and after my third denial, I received the following response:
Thank you for your email. I can certainly appreciate your concern. This year we had a total number of 225 applications. Each year over the past three years applicants seeking scholarships and awards has increased. The majority of the applicants are seeking funding for their undergraduate degree.

The Scholarship Committee determined that undergraduates, especially those entering their third or final year were given priority, as I am sure you can appreciate. The need for funding is great, especially in view of the economic climate and The Scholarship Committee has done its best to meet the need as much as possible.
Are you serious, "I am sure you can appreciate?" Let's be realistic, no one wants to hear the words 'I am sure you can appreciate' after they have not only consistently applied in that time frame, but have consistently been denied governmental assistance by a government who does not see advanced degrees as a 'priority.' Additionally, when did the government have the right to dictate what I can or cannot appreciate? Is Bermuda no longer democratic?
Ironically the same country who appears to pride itself on an educated workforce, is the same country that fails to provide adequate funding for persons seeking advanced degrees. They seem to put their backing in projects that appeal to them while the most fundamental project, higher education is placed low on the project scales.
But, on the flip side, as soon as that person obtains their degree, the same persons who denied them assistance on the way up [private and public sectors], are the same ones who willingly exploit them in the workforce upon completion of their degree.
I have a thought! Maybe it's time to do a shakeup in the scholarship committee. When was the last time new members were added, or have the same persons been on the committee despite the changes we have had in governmental leadership.
As I stated at the beginning of this article, change is essential in a world full of changes. This means in order to thrive, we must change individually and in community. If there is no positive change than one begins to question the social ethics of that community.
- Lucinda V. Burgess

20 Most Recent Opinion Columns

Opinion columns reflect the views of the writer, and not those of Bernews Ltd. To submit an Opinion Column/Letter to the Editor, please email info@bernews.com. Bernews welcomes submissions, and while there are no length restrictions, all columns must be signed by the writer's real name.
-
Read More About