"We have been inundated with calls and messages from Bermudian parents who are highly concerned that the male involved in the sexual incident at Cup Match has not yet been apprehended," Shadow National Security Minister Walter Roban said, adding that "whether he was a resident of Bermuda, or a guest, there is a database of passport photos and drivers licenses, upon which facial recognition software could be run."
Following the circulation of a video showing two young people engaged in sexual activity in public at Cup Match the police launched an investigation, and subsequently confirmed that family members identified the female, who is a minor, and "enquiries continue with a view to identifying the male involved."
The police have provided a photo of the male and asked for members of the public to assist in identifying him.
Photo provided by the police showing the male involved.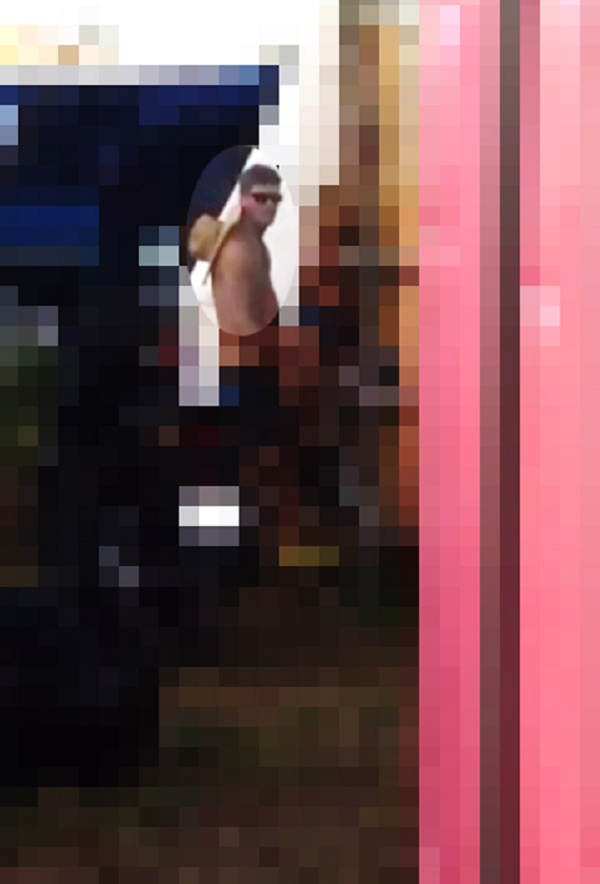 Mr Roban said, "Over the last 10 days we have been inundated with calls and messages from Bermudian parents who are highly concerned that the male involved in the sexual incident at Cup Match has not yet been apprehended.
"Many in our community are duly concerned that even with a clear shot of his facial image and CCTV at St Georges Cricket Club, that the Bermuda Police Service, nor members of the general public, have yet to identify this perpetrator.
"Whether he was a resident of Bermuda, or a guest, there is a database of passport photos and drivers licenses, upon which facial recognition software could be run. There is simply no logical excuse as to how this person has not been identified, and as to why this person is still free.
"This incident was disrespectful to the meaning behind Cup Match; was disrespectful to the fans of Cup Match; was disrespectful to fellow attendees at Cup Match.
"There is nothing that can be said that could excuse this behavior and while other Bermudians tried to stop this behavior in a variety of ways, the participants continued on in blatant disrespect.
"We call upon the Premier & National Security Minister, Michael Dunkley, and Junior National Security Minister Senator Jeff Baron to step up the manhunt for this wanted individual.
"The Bermuda Police Service comes under their remit and we call on them to address this incident and to update the public on what is being done to bring these participants to justice.
"We urge anyone in the public who may know this person to contact the BPS as soon as possible," added Mr Roban.
The police have asked witnesses and in particular persons who can assist with identifying the male in the videos to contact Insp. Mark Clarke at the Central Criminal Investigation Unit at 247 1086.
- As the girl in question is a minor [under 16 years old] comments that pertain to her have to be moderated for legal concerns.
Read More About