The Bermuda Cricket Board announced that the Logic Premier Division 'Player of the Week' is Dean Stephens of Willow Cuts CC.
The BCB said, "Dean provided an inspirational spell of bowling of 5 wickets for 33 runs in a must win relegation battle with Flatts Victoria.
"By comprehensively defeating Flatts, Willow Cuts bought themselves a life-line to remain in the Logic Premier Division by qualifying for the Logic Playoff Game against Devonshire Recreation Club on Saturday September 19th at Sea Breeze Oval."
BCB's Fiona Holmes with Dexter Basden, the President of Willow Cuts CC, who accepted the award on behalf of Dean Stephens: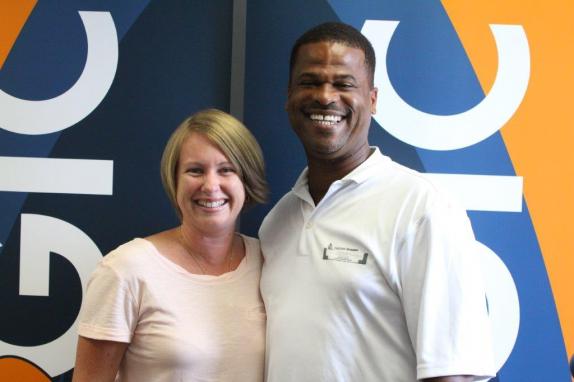 The Logic 50 Overs Premier Division League standings currently have Rangers atop the pile, with the Bailey's Bay and Cleveland following in second and third place respectively.
Logic 50 Overs Premier Division League standings
144 Rangers
122 Bailey's Bay
92 Cleveland
64 St. David's
43 Willow Cuts
39 Somerset
36 Flatts
The Logic 50 Overs First Division League standings are currently topped by Western Stars, with Devonshire and St. George's rounding out the top three.
Logic 50 Overs First Division League standings
157 Western Stars
126 Devonshire
92 St. George's
59 BCB U18
59 PHC
44 Warwick
35 Somerset Bridge

Read More About