Twelve charities have received more than $29,000, after benefiting from a commitment from a Bermuda law firm and their staff to helping organisations across the Island.
The Conyers Dill & Pearman Staff Benevolent Fund has raised more than $400,000 for local causes since it was established more than a decade ago. Employees who take part in the programme donate money from their salaries each month and the total is matched by the Firm.
Jennifer Williams, chairwoman of the Fund's board, said it was originally set up so that staff at Conyers could pool funds and ultimately have a more significant impact providing assistance to organizations and individuals within our community who the staff wanted to support.
"We have now made more than 190 donations, supporting almost 120 charities. We hope that in some way, we have made a difference to a lot of local organisations," said Ms Williams, who is Conyers' Information Resources Manager.
The picture shows representatives from charities who received donations from the fund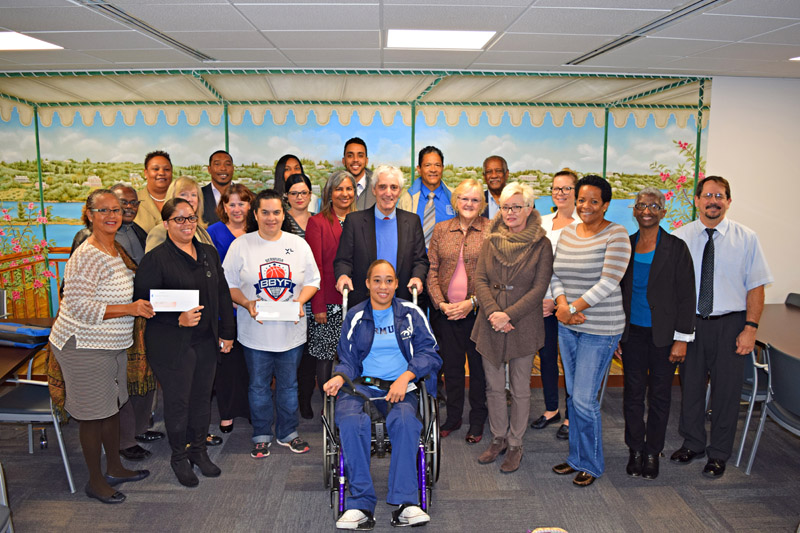 The latest recipients were:
Boccia Bermuda
Bermuda Brazilian Football School
Bermuda Society for the Blind
Francis Patton Primary School PTA
IMPACT Mentoring Academy
Southampton Rangers Sports Club
Bermuda Basketball Youth Federation
Project Action
Eliza Doolittle
Age Concern
Friends of Hospice
P.A.L.S
Ms Williams added: "The employees at Conyers are very proud of the support they have been able to give to local charities over the years in fulfilling needs within our community and they can be confident that their donations are going to worthy causes that are making a difference in Bermuda and the future of Bermuda.
"The support from the Firm's directors has also been crucial in the success of this programme, which is even more important as charities in Bermuda continue to face funding challenges which could affect their all-important services."
Read More About