[Opinion column written by Kenneth E. Dill]
It is somewhat baffling to me that over the years we have had so many deaths on Bermuda's roads from people speeding and nothing concrete has been done about it.
The numerous campaigns from the Department of Transport and Road Safety Council seem to be ineffective as we continue to count the costs.
Our speed limit is thirty five kph, however none of our vehicles are equipped or modified to reduce the astronomical speeds that they can do when brought into the Island. Why do we continue to import vehicles that can reach these speeds when our laws are against it?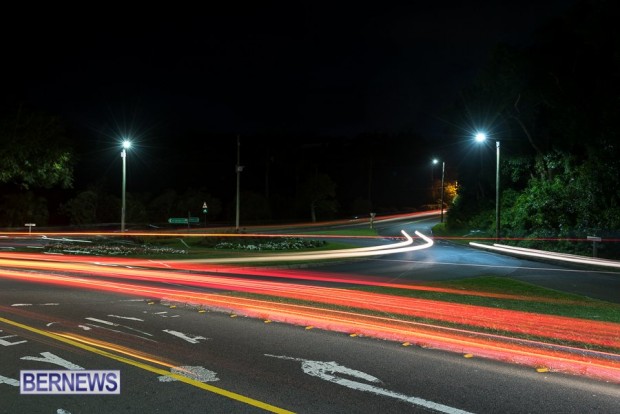 More and more families are left to mourn when a love one decides to turn the throttle full tilt or press the pedal to the metal and not exercise the caution required to preserve life, theirs or others.
Is the logic that astounding that no one in position to change the law to prohibit or eliminate vehicles that can reach speeds 4 or five times beyond our established limit has put the suggestion forward?
On this island of twenty two square miles with so many winding bends that we have to continually brake to navigate them, do we need these speedy vehicles?
The odd vehicle size controversy over the years has been good enough to get one or two types banned from our roads but the speed has always remained the same.
We all know the old adage "speed kills" and until we as individuals become more aware that although we may be the safest rider or driver out there, it is always the other inconsiderate individual we have to look out for.
When I open the paper or read online and see that another life has been lost as a result of someone speeding, sometimes so young with their whole life ahead of them, it breaks my heart.
We need to do something about this because it is not stopping and I truly believe we need a rethink on our vehicle requirements. Just a thought……
- Kenneth E. Dill

20 Most Recent Opinion Columns

Opinion columns reflect the views of the writer, and not those of Bernews Ltd. To submit an Opinion Column/Letter to the Editor, please email info@bernews.com. Bernews welcomes submissions, and while there are no length restrictions, all columns must be signed by the writer's real name.
-
Read More About
Category: Accidents and fires, All