The winners of the Bermuda International Film Festival 2016 film awards were announced on March 11 at a ceremony held at City Hall.
The ceremony marked the end of the week-long 19th annual Bermuda International Film Festival.
A spokesperson said, "Audiences selected The Idol for the People's Choice Award in the feature-length category. The Palestinian film which screened last Saturday [March 5] follows a young boy from Gaza who enjoys great success in the Arab Idol television singing contest. The film is based on the true story of Mohammad Assaf who brought hope and inspiration to an entire region.
"The Bermuda public voted British short film Balcony, directed by Toby Fell-Holden, as the winner of the People's Choice Award. In a London neighbourhood rife with racial tension, a local girl falls for a recent immigrant who is the victim of prejudice and shame.
"The film is already critically acclaimed, having premiered at BFI London Film Festival, it went on to win Film London's London Calling Plus Award and the Crystal Bear Best Short Film at Berlinale.
"The winner of the Grand Jury Prize was Two Sisters, which importantly means that the film can go forward for the Short Film – Live Action Oscar as BIFF is an Academy Award qualifying festival.
"The film was directed by Keola Racela and produced Sarah Seulki, who both traveled from New York to attend BIFF and accepted the award in person. It depicts sisters trying to escape North Korea under the cover of darkness."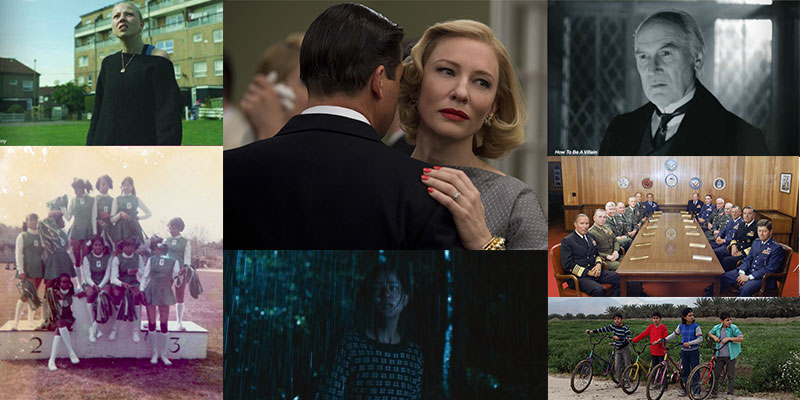 Visiting juror Chloe Roddick from Morelia International Film Festival in Mexico said, "Two Sisters is a concise and tightly focused short that masterfully tells a story that is both accessible and personal. Bolstered by exceptional performances from its two young actors, and excellent photography, the film is compelling, maintaining a sense of claustrophobia and tension as it explores the relationship between its two central characters."
"The jury also selected three films for a Jury Special Mention honour. The first was Swedish production Everything Will Be Okay directed by Patrick Vollrath. A divorced father picks up his eight-year-old daughter for what becomes a fateful journey.
"The jury said that the film masterfully kept control of an emotionally complex narrative, building to a powerful and unexpected climax. It was intense, with a highly accomplished cinematic language.
"French film All Cats Are Pink in the Dark directed by Guillaume Renusson also received a Special Mention featuring 17-year-old Alice, a girl uncomfortable with her body and dealing with a difficult relationship with her mother. The jury described it as a sensitive and subtle film that was elegantly narrated, and with a sense of humour, to avoids cliche and exaggeration.
"Helen O'Hanlan received a Special Mention for Best Director from the Jury for her film How to be a Villain, a darkly humourous guide to becoming your dastardly alter-ego. Helen from England was on island to accept the award."
Chloe Roddick said, "This was an ambitious short that playfully combines a complex aesthetic style with a tight narrative, excellent performance and impressive technical skill, to make an original, entertaining film."
"Ticket sales in the festival's new home of City Hall beat all expectations with three sold out screenings for local film Respice Finem: The History of Berkeley Institute, Michael Moore's new documentary Where to Invade Next and Oscar nominated Carol. Filmmakers from all three films attended these Bermuda premieres."
<href="http://bernews.com/tag/full-length-movies/">

Read More About
Category: All, Entertainment, Films/Movies