The Bermuda netball team continues to impress at the Jean Pierre Tournament in Barbados, picking up their second win with a 31 – 29 defeat over St Lucia.
St. Lucia won the toss, and the first quarter ended 10 – 5 to Bermuda, while the second quarter ended with Bermuda holding a 17 – 13 lead.
Bermuda ended the third quarter with 2 goal lead, and the match ended with Bermuda recording the 31 – 29 win. Bermuda were led by Donnauri Robinson with 19 goals, while Zekiah Lewis added 12 goals.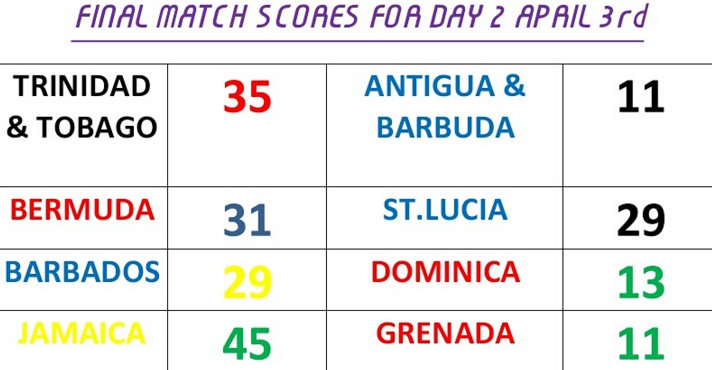 The win over St Lucia followed after Bermuda's 24 – 13 victory over Trinidad & Tobago in their first game.
The islands participating in this year's Under-16 Tournament include defending champions and host Barbados, Jamaica, Bermuda, Trinidad & Tobago, Grenada, St. Lucia, Dominica and Antigua & Barbuda.
Read More About