News that ABIC awarded over $500,000 in scholarships, an island resident is set to take a charitable trip around the world, Bermuda's tennis juniors will compete in El Salvador, and BFIS awarded $293,000 in scholarship funding to 13 students were all some of the positive news stories from the past week.
In other good news, Cup Match Summer Splash opened with its first event, an author with Bermuda roots published her second novel, debaters from the island will travel to Stuttgart for competition, Dante Leverock scored in a win for his Harrisburg City club, and the Benched 2.0 competition winners were announced.
We also posted various community photo galleries, including coverage of netball and softball action, and the Local Designer Show from the Bermuda Fashion Festival.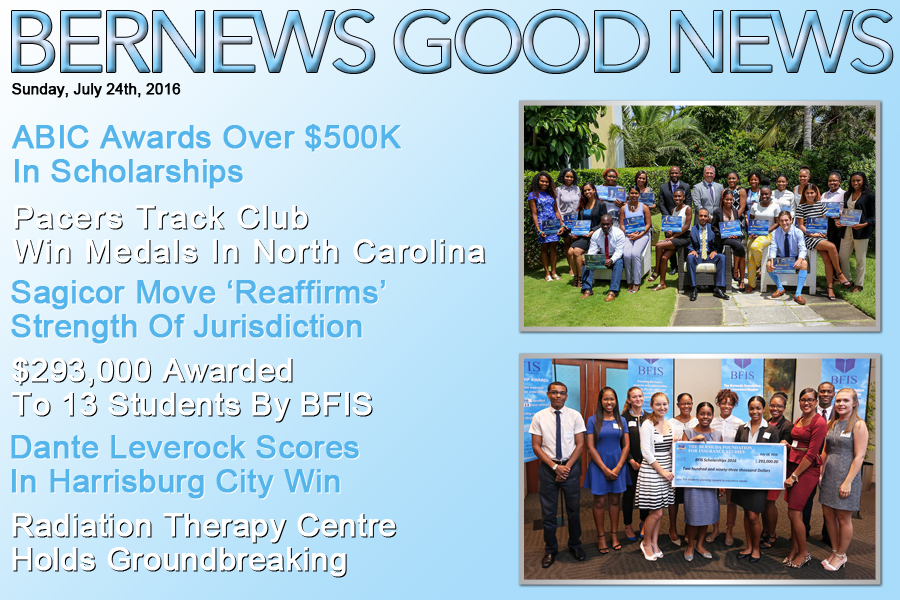 In an effort to highlight some of positive news happening in our community, we supplement our standard morning and evening email newsletters with a special Sunday "Good News" email newsletter edition, which strictly focuses on the positive news from the past week.
You can sign up to have the free newsletter delivered via email here, and/or access the links below. In addition, for those who like positive news, please feel free to visit our sister site ForeverBermuda.com, which seeks to showcase the best of Bermuda as well as provide information and listings for visitor related services.
Links to some of the 'good news' from the past week are below:
Read More About