Team ITALKART Bermuda recently took part in a go-karting event in Sumas, Washington, with the island racers competing in the 2016 SIMA Summer Series at SIMA Raceway.
Team ITALKART Bermuda had a contingent of 17 friends and family travel to the US, which included seven Bermuda Karting Club drivers to compete across five different classes.
The team will again be represented in the United States at the Rock Island Grand Prix on September 3 and September 4.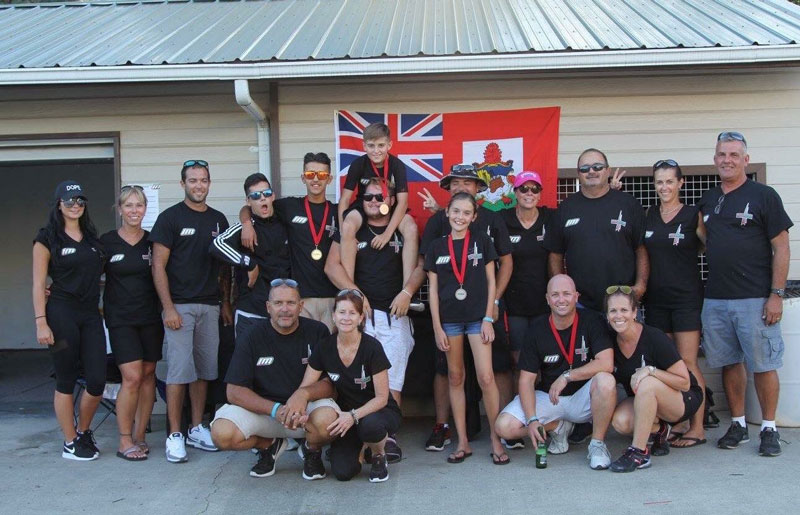 The SIMA Summer Series saw a day and a half of practice followed by a day of racing, with the race results following below.
Tag Junior 1 Class [Age 8-11]
#26 – Ashley Horseman
Timed Qualifying: 3rd
Pre Final Race: 3rd
Main Event Race: 3rd
Tag Junior 2 Class [Age 10-12]
#18 – Ryan Burgess
Timed Qualifying: 1st
Pre Final Race: 2nd
Main Event Race: 4th
Tag Senior Class [Age 16+]
#91 – Jason 'SkuzZie' North
Timed Qualifying: 5th
Pre Final Race: 3rd
Main Event Race: 4th
#51 – Stephen Corrado
Timed Qualifying: 12th
Pre Final Race: 10th
Main Event Race: 11th
#72 – Corey Lewis
Timed Qualifying: 11th
Pre Final Race: 7th
Main Event Race: 15th
#3 – Ryan Rebello
Timed Qualifying: 8th
Pre Final Race: 15th
Main Event Race: 16th
Tag Senior 'Newbie' Class [Age 16+]
#24 – Blake Horseman
Timed Qualifying: 2nd
Pre Final Race: 1st
Main Event Race: 1st [Champion]
Tag Masters Class [Age 35+]
#91 – Jason 'SkuzZie' North
Timed Qualifying: 3rd
Pre Final Race: 10th
Main Event Race: 1st [Champion]

Read More About