Bermuda's Delray Rawlins has signed a professional cricket contract with Sussex County Cricket Club in the UK, and the Bermuda Cricket Board [BCB] said this "outstanding achievement has made Delray the first home-grown Bermudian to secure a professional county cricket contract."
The BCB said, "Delray is a product of the internationally acclaimed BCB development program that has consistently received awards from the ICC. Delray played youth league cricket from U13 level [2007] up to PDL level and was a permanent member of the BCB Academy program.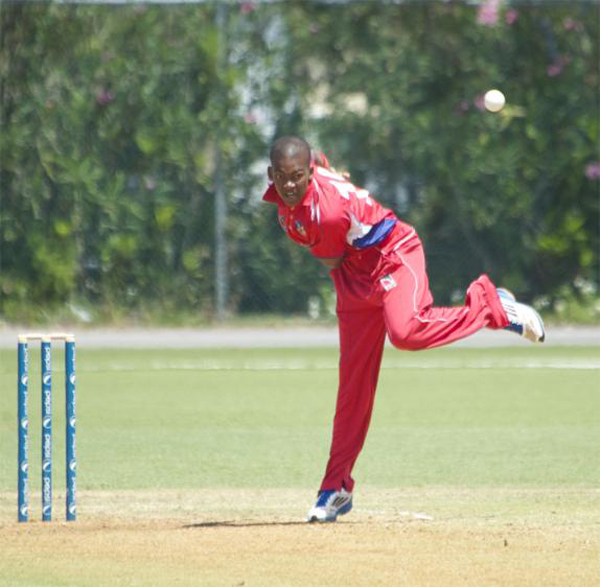 "In addition to the national level coaching Delray has had significant international competition experience:
He toured St. Kitts twice with the National U13
Delray represented Bermuda at U15 level at the ICC regional competition
Delray also played for the national U19 team in 2 consecutive U19 world cup qualifiers
Delray made his international debut for the senior team, aged 16, in the World Cricket League Division 3 in 2013
"In 2014 the BCB negotiated a scholarship for Delray to attend the prestigious Bedes School in Sussex for 2 years to assist with academic excellence in addition to providing access to the Sussex Academy program.
"At Bedes Delray benefited from the Emerging Talent Program which provided a unique elite player development opportunity. After graduating from Bedes Delray has been playing regularly with Sussex County 2nd XI this summer."
Lloyd Fray, President of the BCB, said: "We are very proud to have played a part in Delray's development that has led to this historic moment for Bermuda cricket. We are always looking to refine and improve our pathways and Delray's accomplishments validate the opportunities available.
"Delray has not only proven to be an outstanding natural talent but has shown the dedication and commitment that is needed to succeed at the professional level of cricket in the UK.
"Delray may have been originally recognized as a left arm spinner but he has proven to be a genuine all-rounder highlighted by his recent unbeaten hundred for Sussex 2nd's and his scores on our recent tour to Toronto.
"I look forward to his continued progress and trust that his accomplishments will inspire many more boys and girls to chase their dreams to reach the top of our great sport."

Read More About