A Bermuda Hospitals Board [BHB] staff member is in contention for an international service excellence award this week, with BHB Network Solutions Analyst Colin Outerbridge shortlisted from more than 20,000 nominees worldwide for a WOW! Award.
Mr Outerbridge was nominated in the Going the Extra Mile category through BHB's online RISE Awards programme, which allows individuals to recognise staff members who have gone above and beyond to deliver exemplary service.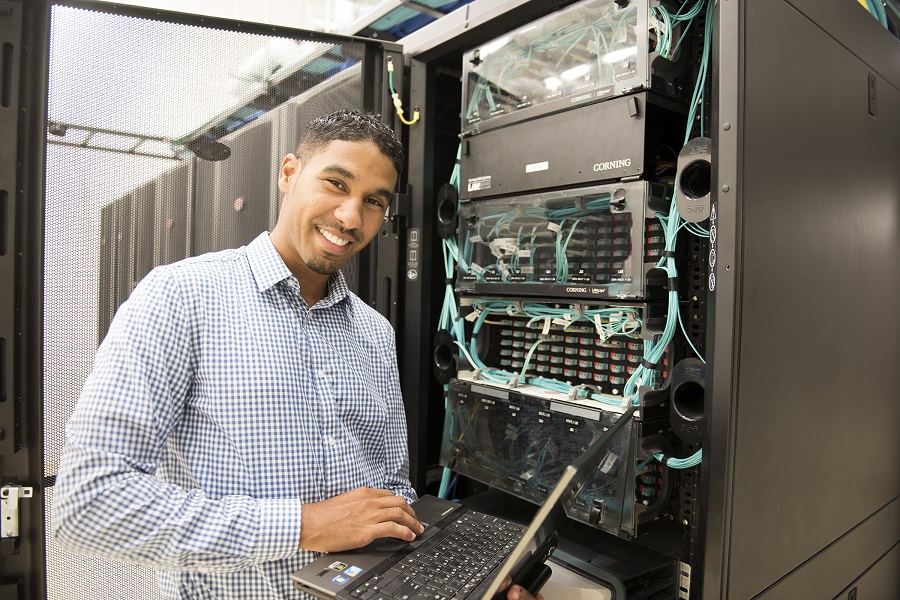 Winners will be announced on Monday 28 November at the annual The WOW! Awards Gala. This year there are 75 finalists in 15 categories. Mr Outerbridge is currently in London, UK, to attend the ceremony.
In mid-September a panel of judges interviewed Mr Outerbridge via Skype, asking a series of questions about the events which inspired his nomination by Dean Parris, BHB's disaster manager.
"During Hurricane Joaquin, Colin came in to access the ITS network before going home and ended up staying for the duration of the hurricane," Mr Parris said in his RISE Award nomination.
"He dealt with any IT and telephone issue that arose across the entire KEMH campus. In addition when the HICC [Hospital Incident Command Centre] started developing phone issues,
"Colin came up with a quick solution and then implemented it to make sure that our service did not go down. Colin is a true leader."
Mr Outerbridge told the judges it was an IT issue in the Intensive Care Unit [ICU], caused by power fluctuations, which made volunteering to stay in lockdown during the hurricane worthwhile. Had the issue not been resolved quickly and successfully, machines used to monitor patients could have been affected.
"At BHB, I'm here for the patients," Mr Outerbridge told the panel. "Doing this sort of work gives me fulfilment and I like to help people. That night, it could have been a family member of mine in ICU. It could have been a coworker or even someone in this room."
BHB CEO Venetta Symonds said, "We're delighted Colin is being recognised for his contribution to our patients and colleagues.
"When a hurricane strikes Bermuda, several hundred BHB employees leave their families to stay in the hospitals for the duration, ensuring patient care continues uninterrupted.
"Colin will represent all those dedicated individuals at the awards ceremony in London.
"We are proud of Colin and all BHB staff members who go above and beyond every day to achieve our vision of Exceptional Care. Strong Partnerships. Healthy Community."

Read More About
Category: All, News, technology