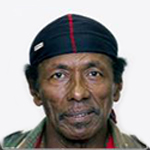 [Opinion column written by Constituency 26 Independent by-election candidate David W. Burch]]
I was born and raised in Warwick and know what it means to struggle in life and still keep my integrity and do the right thing.
I entered politics as an Independent to stop the negative of PLP and OBA politics.
We need a new way and I can be your change agent. We need to change because both the PLP and the OBA just continue the "same old same old" partisan nasty party politics which is hurting the people of Bermuda.
The people need a new independent voice, not just some one sitting in big leather chair in Parliament with a big salary and told what and how they should vote.
I stand as a voice and person who will fight for my neighbours; fight to put the airport development on hold, fight to help seniors who are being abused politically and institutionally, fight for finding good paying jobs for Bermudians first!
I will support and promote a new CATH LAB which is a examination room in a hospital or clinic with diagnostic imaging equipment to visualize heart attacks and strokes and affordable care for seniors at an improved hospital.
I need your vote and you need me as your Independent Candidate for Constituency #26.
- David W. Burch

20 Most Recent Opinion Columns

Opinion columns reflect the views of the writer, and not those of Bernews Ltd. To submit an Opinion Column/Letter to the Editor, please email info@bernews.com. Bernews welcomes submissions, and while there are no length restrictions, all columns must be signed by the writer's real name.
-

Read More About