TEDxBermuda is set to be held on March 25 at the Fairmont Southampton, with the speakers to be featured at the event to include an aquaculture researcher, a computer scientist, the CEO of a dedicated Virtual Reality Content fund, and others.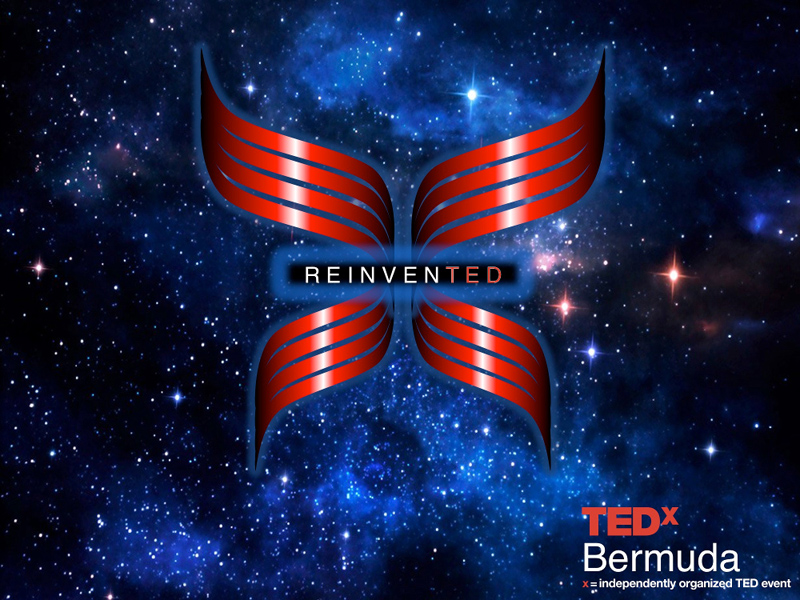 The TEDxBermuda website says, "In the spirit of ideas worth spreading, TED has created a program called TEDx. TEDx is a program of local, self-organized events that bring people together to share a TED-like experience. Our event is called TEDxBermuda, where x = independently organized TED event.
"At our TEDxBermuda event, TEDTalks video and live speakers will combine to spark deep discussion and connection in a small group. The TED Conference provides general guidance for the TEDx program, but individual TEDx events, including ours, are self-organized."
Tickets to TEDxBermuda can be purchased here on PTix, and profiles of the event's speakers, as listed on the TEDxBermuda website, follow below, with the website noting there are 'more to come.'
Professor Falko Kuester
Professor Falko Kuester is a computer scientist and cultural heritage engineer at the Jacobs School of Engineering [JSoE] at the University of California San Diego [UCSD], and the Kinsella Director of the Center of Interdisciplinary Science for Art, Architecture and Archaeology [CISA3].

He is working on methodologies and techniques for cultural heritage diagnostics and preservation, including diagnostic and analytical imaging as well as visual and cultural analytics providing engineers, scientists, art historians and restorers, with a means to intuitively and interactively explore historic artifacts. This research is creating the foundation for the development of digital surrogates of world cultural heritage sites and artifacts, providing a means for researchers, stakeholders and the public alike to experience and study these artifacts and facilitate their preservation. His vision for "Engineering a Future for the Past" has helped create a catalyst for the development of disruptive technologies, including big-data analytics, deep learning, virtual reality and augmented reality, robotics and layered manufacturing.
Dr David Vaughan
Dr. David E. Vaughan is an aquaculture researcher who has designed, built and operated many marine aquaculture projects, programs and businesses. He initiated the Harbor Branch Oceanographic Institution's Aquaculture Division in 1991 and built the Aquaculture Development Park, and ACTED, the Aquaculture Center for Training, Education and Demonstration. Dr. Vaughan built and developed the Center for Marine Ornamental Research [CMOR], which is now incorporated as Oceans, Reefs and Aquariums Inc [ORA], which he was president of until 2001 . Dr. Vaughan is also the Executive Director of the Mote Tropical Research Lab in the Florida Keys and manager for Coral Reef Restoration Program
Joel Newton
Joel Newton is the CEO of The Congregation, a dedicated Virtual Reality Content fund. He previously co-founded The Virtual Reality Company [VRC], a venture-backed startup where he executive produced Virtual Reality projects with filmmakers such as Steven Spielberg, Ridley Scott, and fellow co-founder Robert Stromberg.

Prior to his involvement with virtual reality, Newton was a producer and artist manager. He produced LUV starring Common and co-produced The Kids Are All Right starring Annette Benning, Julianne Moore, Mark Ruffalo, and Josh Hutcherson.
Dr Susan Erdman
Dr. Susan Erdman works in the Division of Comparative Medicine at Massachusetts Institute of Technology [MIT], where she runs an NIH-funded research lab pioneering studies on interactions with intestinal microbes. Dr. Erdman's postdoctoral research training at MIT, together with her Masters in Public Health degree studies at Harvard School of Public Health, have provided a springboard for understanding complex biological systems and translational medicine. Her laboratory showed that gut microbes and the immune system are connected with cancers throughout the body, and that effects can be multigenerational. More recently she is focusing on roles for microbiota in achieving good health. Dr. Erdman was the first to discover that bacteria stimulate production of the hormone oxytocin, unifying physical, mental, and social health. Her abundant curiosity, energy, and enthusiasm for learning and discovery combine to present complex science with a clear and engaging style.
Stephen Bliss
Pioneering British artist Stephen Bliss worked as Senior Artist for Rockstar Games from 2001 to 2016 where he helped establish the illustrative styles for the video game phenomenon Grand Theft Auto.

In a career that spans 3 decades, 2016 saw him return to his roots as a fine artist. His work has been exhibited in many international galleries, and his commissioned murals in the Wynwood district of Miami for Art Basel won him recent acclaim.

2017 will see him painting a large mural hanging directly over the Hudson River, working on a collection of artwork for a solo show in London, designs for his clothing label Bliss, a campaign for a new Coca Cola product, characters for VR and AR, and a poster for legendary band The Pixies.
Debbie Millman
Named "one of the most influential designers working today" by Graphic Design USA, Debbie Millman is also an author, educator, brand strategist and host of the podcast Design Matters. Her written and visual essays have appeared in publications such as The New York Times, New York Magazine, Print Magazine, Design Observer and Fast Company. She is the author of six books, including two award winning books of illustrated essays: Look Both Ways and Self-Portrait As Your Traitor; and two collections of interviews from Design Matters: How to Think Like a Great Graphic Designer and Brand Thinking and Other Noble Pursuits.

Debbie was President of the design group at Sterling Brands for twenty years, where she worked with over 200 of the world's largest brands, including the redesign of Burger King, merchandising for Star Wars and the positioning and branding of the No More movement. She is also President Emeritus of AIGA.
Rosa Rios
Rosie Rios was the 43rd Treasurer of the United States and is a Visiting Scholar at the Radcliffe Institute for Advanced Study at Harvard University. She is most recently known for initiating and leading the efforts to place a portrait of a woman on the front of U.S. currency for the first time in the nation's history. Upon her resignation in 2016, she received the Hamilton Award, the highest honor bestowed in the U.S. Department of the Treasury. Treasurer Rios was the longest serving Senate-confirmed Treasury official beginning with her time on the Treasury/Federal Reserve Transition Team in November 2008 at the height of the financial crisis.
Read More About
Category: All