The Bermuda Netball Association announced the 12 player traveling squad, Head Coach and Assistant Coach selected for the Netball Europe Open being held in Aberdeen, Scotland from May 11th to 14th.
The BNA said, "Having received a £30,000 grant from the Commonwealth Games Federation Developmental Programme 2015-2018, facilitated through the Bermuda Olympic Association, in attempt to qualify for next year's Commonwealth Games on the Gold Coast in 2018. The BNA have hired the likes of Ilze Gideon a native South African as Head Coach, whose passion for Netball runs deep."
Team: Dominque Richardson – Captain, Arkeita Fubler, Asante Chapman, Ayanna Wolffe, Danielle Raynor, Demiqua Daniels, Inshannae Smith, Jahtuere Trott, Karlandra Smith, Micah Pond,Talia Lucas, Zariah Amory [Stand by: Zakiyah Durham, Zekiah Lewis]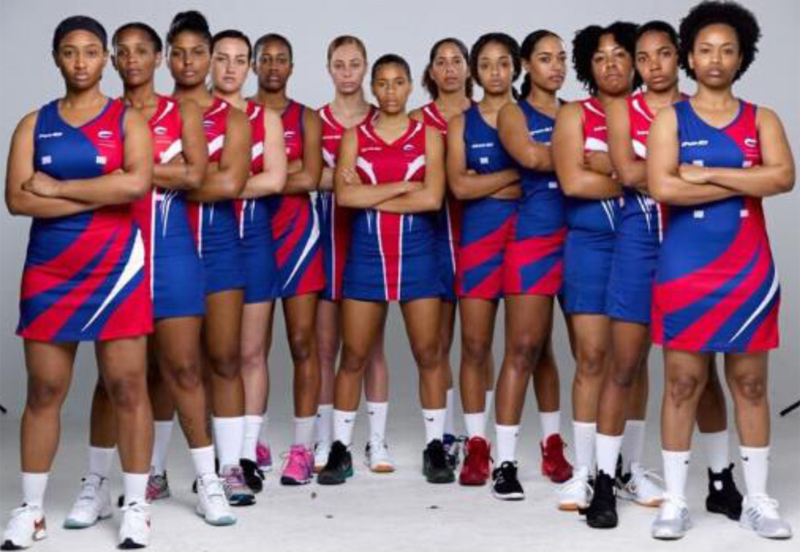 "Ilze is a graduate of Stellenbosch Netball Institute [SNI], South Africa and studied Sport, Marketing Management & Nutrition through SNI and Stellenbosch University. She represented the Senior Provincial [State] team from age of 18 until August '11 and also captained the Provincial Team.
"Her coaching experience includes working with top international players and coaches, including Australia's Jill Macintosh: Head Coach, Netball America – University Team USA; Assistant Coach [Part-time], Vision in Education: Netball with Vicki Wilson and Stacey Francis; Founder, President and Head Coach, Trinity Netball Club, Stellenbosh; along with having held numerous coaching positions between 2008 to present. Ilze is also a Pastor and Life Coach currently residing in Harlem, New York.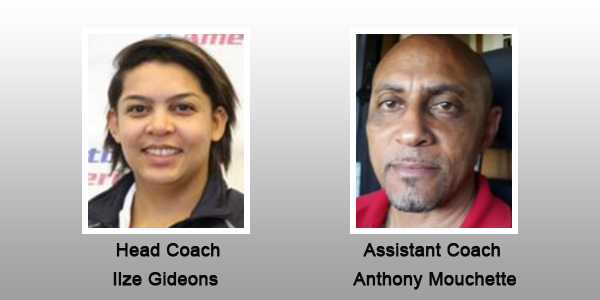 "Anthony Mouchette is no stranger to the sport of netball having coached for over 11 years, at both Club and International levels. Known for his participation in numerous sports Tony has served as Head Coach for several league teams; and has served in a coaching capacity at the national level for Senior, U21 and U16."

Read More About