[Updated] JetBlue flight #1835 diverted to Bermuda and landed at the LF Wade International Airport at approximately 1.20pm this afternoon [May 13], after a passenger on board the flight suffered a serious medical emergency.
Bermuda Fire and Rescue Service personnel met the plane at the main terminal where the passenger was transferred to an awaiting ambulance and transported to King Edward Memorial Hospital.
The JetBlue flight had departed John F Kennedy International Airport in New York and was on its way to Port-au-Prince International Airport in Haiti. Details are limited at this time, however we will update as able.
Update 7.38pm: A Skyport Airport Duty Officer said, "At approximately 1:20pm, a JetBlue flight bound for Porto-au-Prince, Haiti, made a medical diversion to LF Wade International Airport following a passenger taking seriously ill.
"The plane was met by Bermuda Fire & Rescue Service and an ambulance who transferred the passenger and family members to King Edward Memorial Hospital.
"The remaining passengers are awaiting a JetBlue replacement crew and aircraft to continue on to their original destination airport at Tousaint L'Ouverture International Airport (PAP), Haiti. The expected departure time is 8:15pm."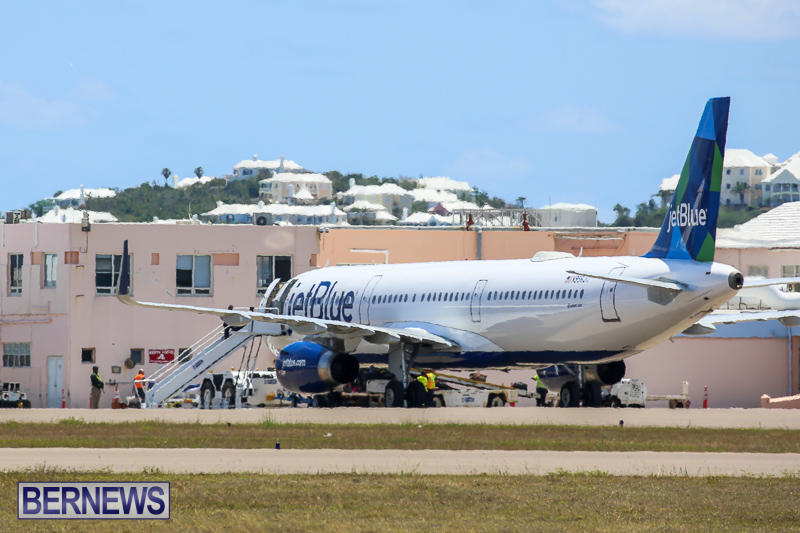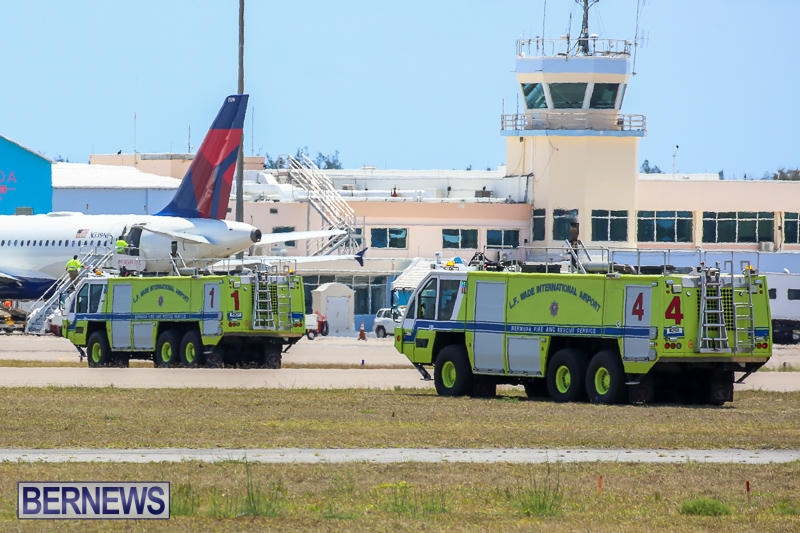 Read More About