Hamilton Princess & Beach Club is the first Bermuda hotel to provide their guests with the option to rent a Renault Twizy minicar, with the booking system having gone live this past weekend, and at least one of the minicars out on the road today.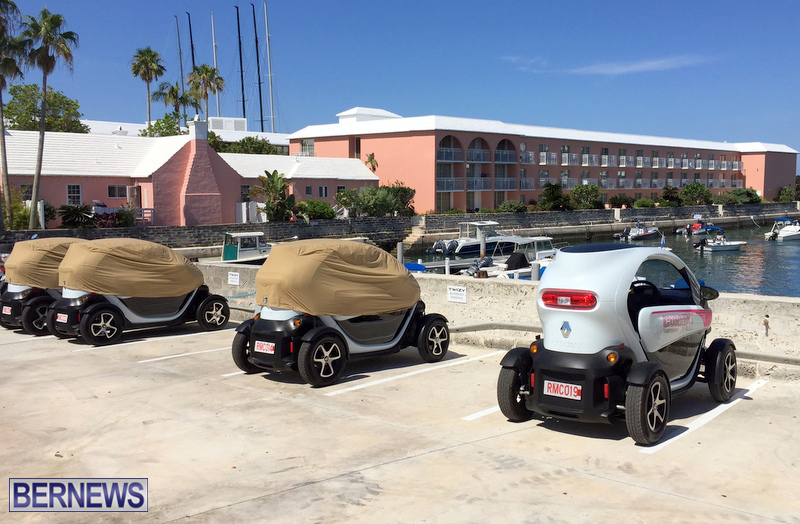 Charged in just three hours, the Twizy has a range of 80+km making the whole island accessible on a single charge, and, being under four foot in width, can suit Bermuda's narrow roads.
Twenty-five of the vehicles are available to rent at the Hamilton Princess & Beach Club for around the same price per day as a two-seater scooter, at $79 per day.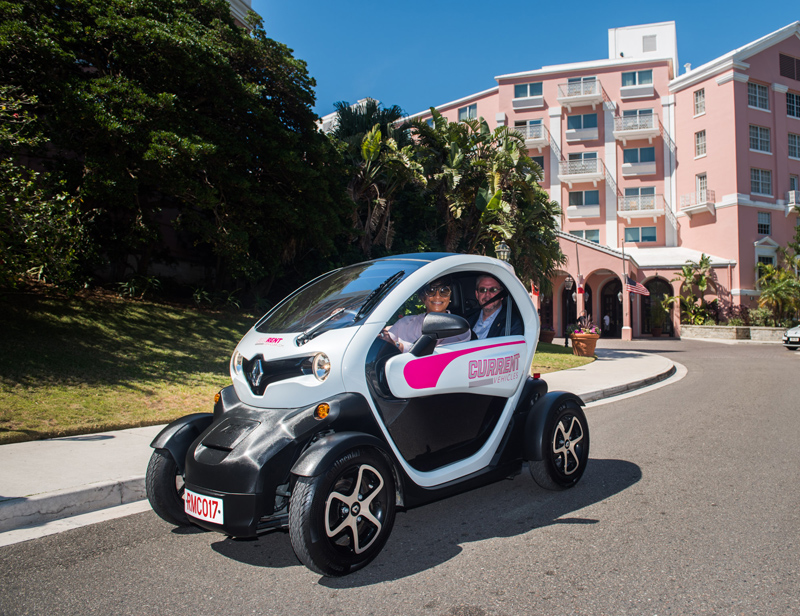 Drivers must be 18 years or older and hold an international drivers' licence. Dedicated parking and charging stations will be installed at the hotel so that guests can power their vehicle overnight and electricity will be included in the rental cost.
"We are excited to offer visitors the safest, greenest and most enjoyable way to travel around Bermuda," said John-Paul Doughty, Director of Operations, Current Vehicles.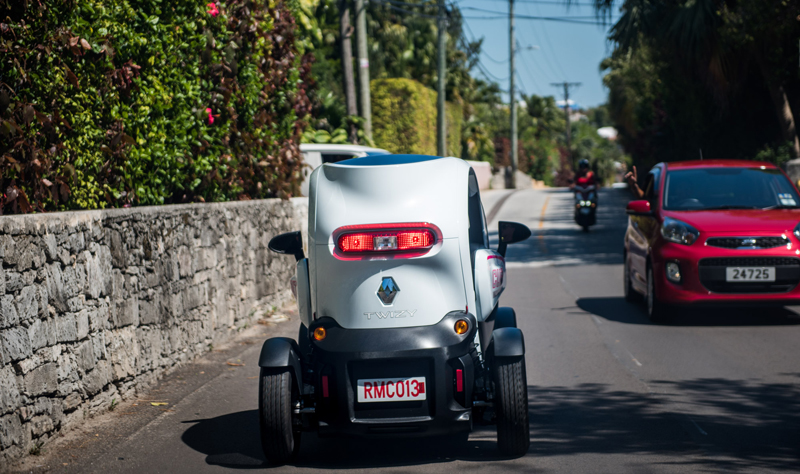 "Bermuda's transportation options for tourists have been limited. These vehicles are safe and accessible and a good choice for those who are not comfortable on a scooter, but still want the freedom to explore the island on their own itinerary. And they are a lot of fun to drive!"
The new offering follows the passing of the Motor Car Amendment [No 2] Act last year that allows for provisions for a 'minicar livery'.
"We are thrilled to be able to offer this new amenity," said Allan Federer, General Manager, Hamilton Princess & Beach Club.
"Our aim is to provide our guests with the best amenities possible during their stay on the island, however, transportation has been a challenge for those who are not comfortable with riding a scooter.
"Twizy allows all of our guests to explore the island on their own. We think it is a superb addition to the hotel and to Bermuda."

Read More About